Adding clinicians, like adding patients, requires only a limited number of details and can be completed within minutes. Simply navigate to the 'Add Clinician' tool (Start Page > Clinician > Add Clinician) where you will be presented with the clinician's 'Personal Details' page.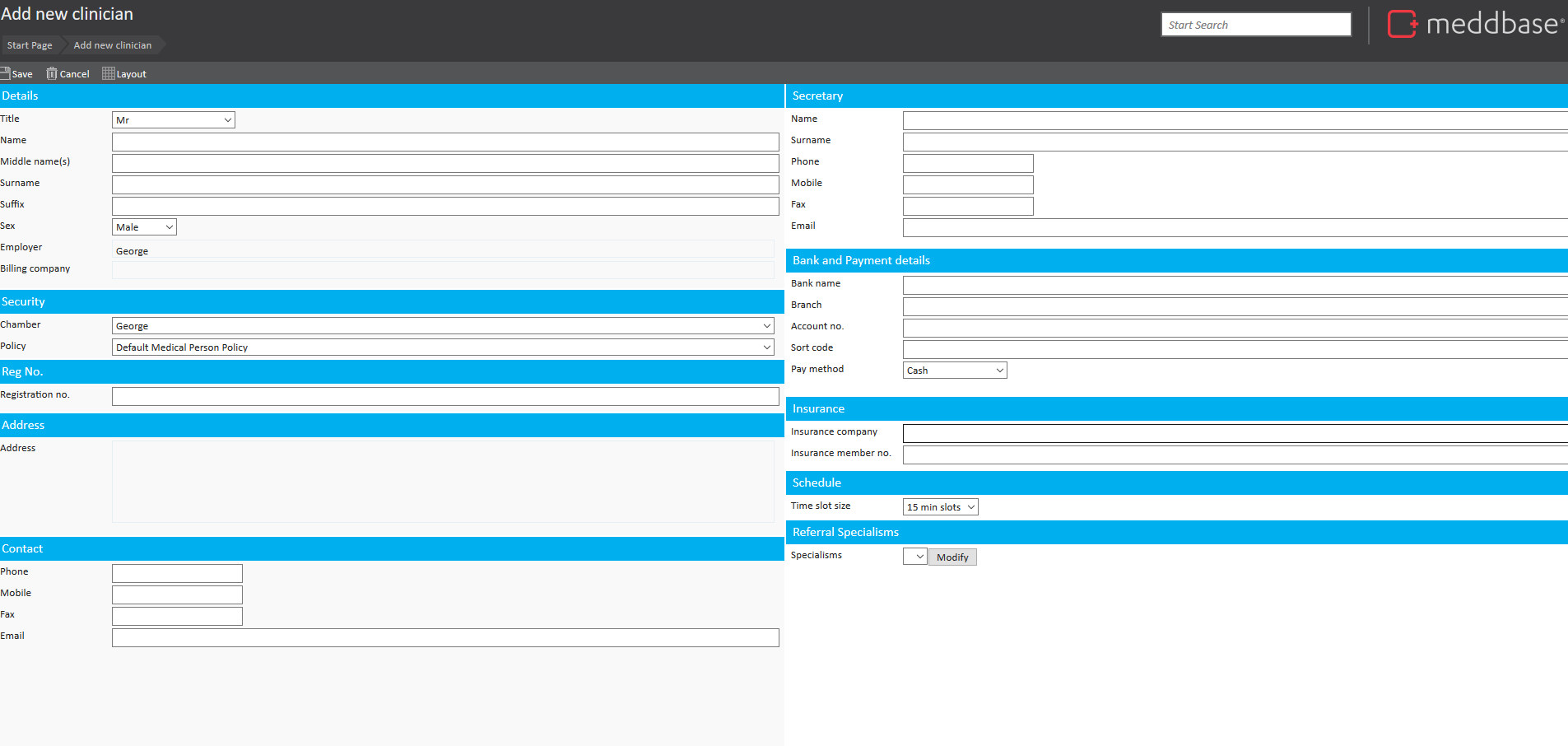 To register a clinician requires the following to be defined prior to saving:
Title
Name
Surname
Sex
Security Policy
Should you wish, you may also add details such as:
Address
Contact Details
Secretary Details
Bank and Payment Details
Insurance Company Details
Schedule Slot Length
Referral Specialism (For use with the Meddbase referral network)
These details can always be updated or added to at a later stage.