When sending documents via a secure email there is the ability to select more than one document at one time.
To do this the documents need to be selected from the Patient, > Search Relevant Patient > Patient Record > Documents: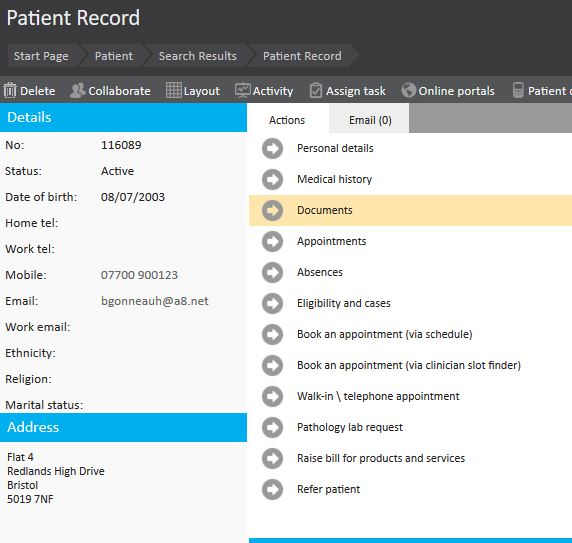 Once this screen has been accessed at the bottom of the document list there is an option of 'Multi-select'.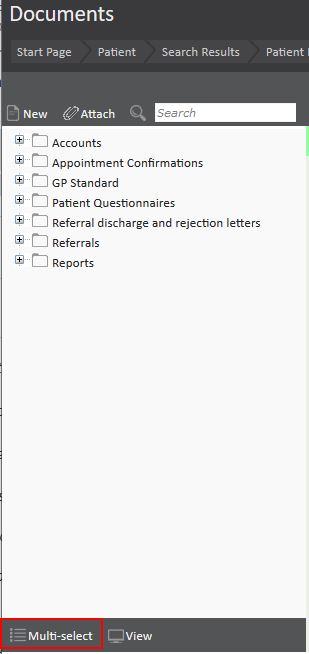 Once this option has been selected check boxes will appear next to each document name. This allows for the relevant documents to be selected.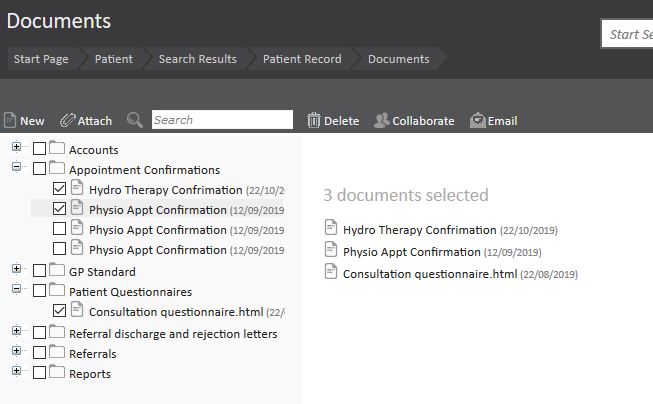 The normal process for sending the email can then be followed using the following article: Sending a Secure Email with Attachment