This section explains how to correct invoices that have been incorrectly generated, paid or credited.
Correcting unsent invoices
If you need to make changes to an unsent invoice, this can easily be done within the invoice.
To remove an item, or all items from an invoice, click on the red cross situated to the right side of the billing item.
To change the value of an item, click on the item and amend the price.
Other sections of the invoice can also be changed by simply clicking on the item, such as the service name and authorisation code.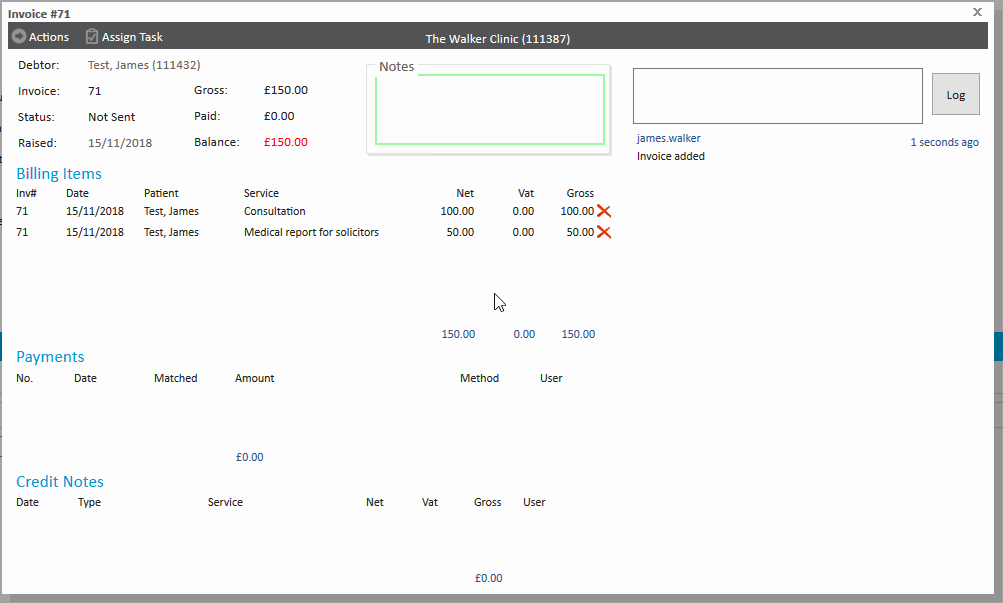 Correcting sent invoices
If you have marked an invoice as sent, but later realised that the incorrect amount has been invoiced, or the entire invoice has been incorrectly invoiced, you will need to raise a credit note.
To raise a credit note, open the invoice. Note the invoice must have been marked as sent prior to raising a credit note against it.
In this example, the outstanding balance on the invoice is £90 and we are reducing it by £10 with a credit note.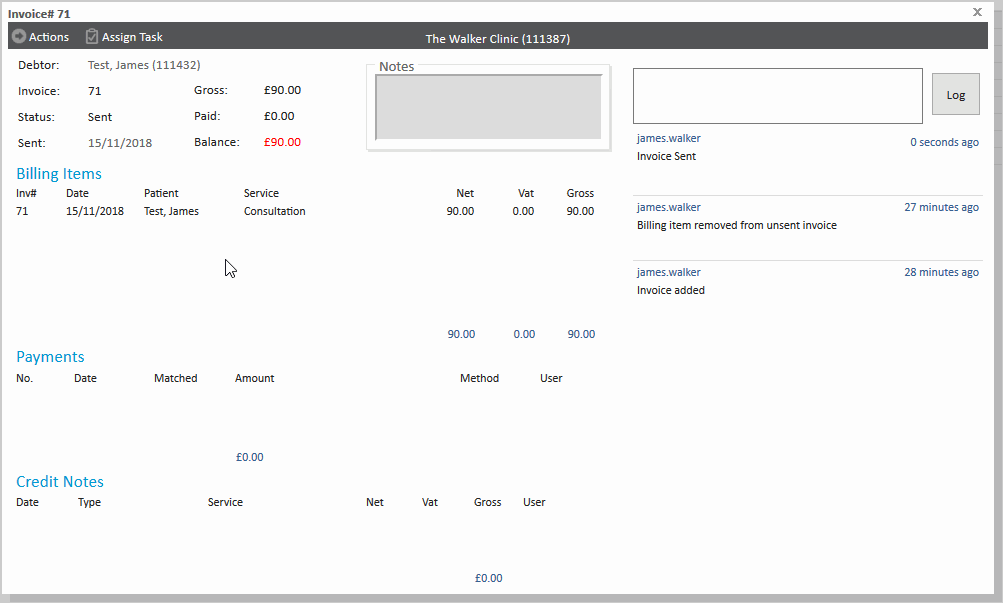 If the entire invoice has been incorrectly invoiced, you will need to raise a credit note for the full balance.
Incorrect payment made
If you have made a payment to an invoice incorrectly you can alter it by making a negative payment. For example, if you have made a payment for £110, but later realised it should only have been for £100, raise a negative payment for -£10 and the total payment value will be £100.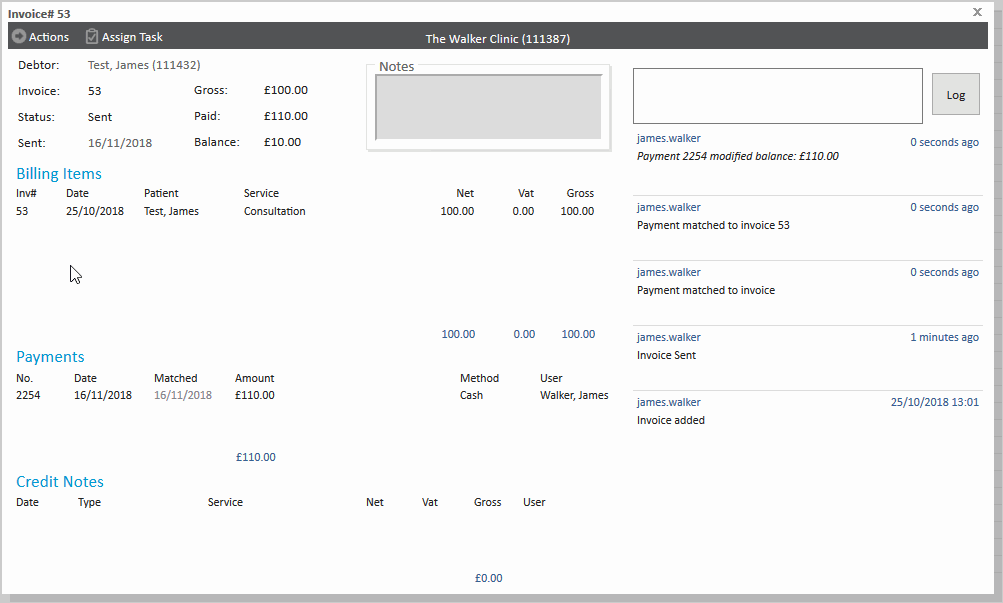 Invoice is completely incorrect and has been paid
If you have an invoice which has been marked as sent, and been paid, but you realise it is completely incorrect and you want to get rid of the invoice and payment, follow these steps.
1. Raise a negative payment that matches the value of the payment(s) made.
2. Raise a credit note to the value of the invoice.
The invoice value will now be 0.00 and the payments will be 0.00.