Once an invoice has been created a huge number of variations can still be made (Cost of services, name of services etc), these details are only finalised once the appointment has been sent.
To mark an invoice as sent, find and open the invoice you wish to send. Prior to the invoice being sent you may note that the 'Status' will be set to 'Not Sent'. Click 'Actions' in the top left followed by 'Mark Sent'
You will be provided with one of two options:
Use today's date - Mark the invoice as sent from the current date
Select another date - Mark this invoice as sent retrospectively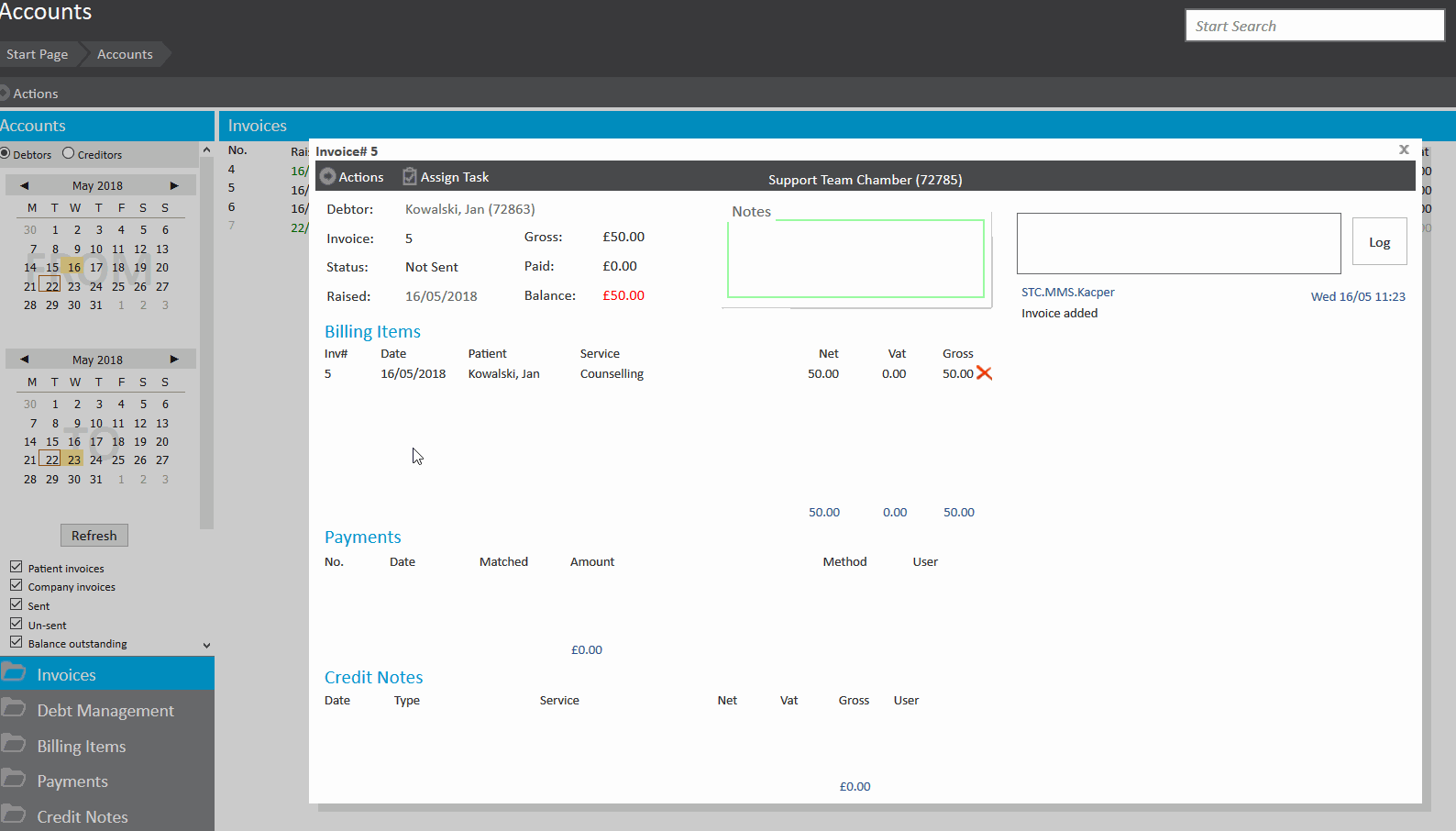 click on the gif to enlarge
Once sent the invoice status will change to 'Sent' and the prices, names and number of services will be fixed. You will also be prompted to match any advanced payments on the patient's account if there are any.