Meddbase allows the user who is logged in to view their diary on the start page opposed to having to click into the calendar to view this.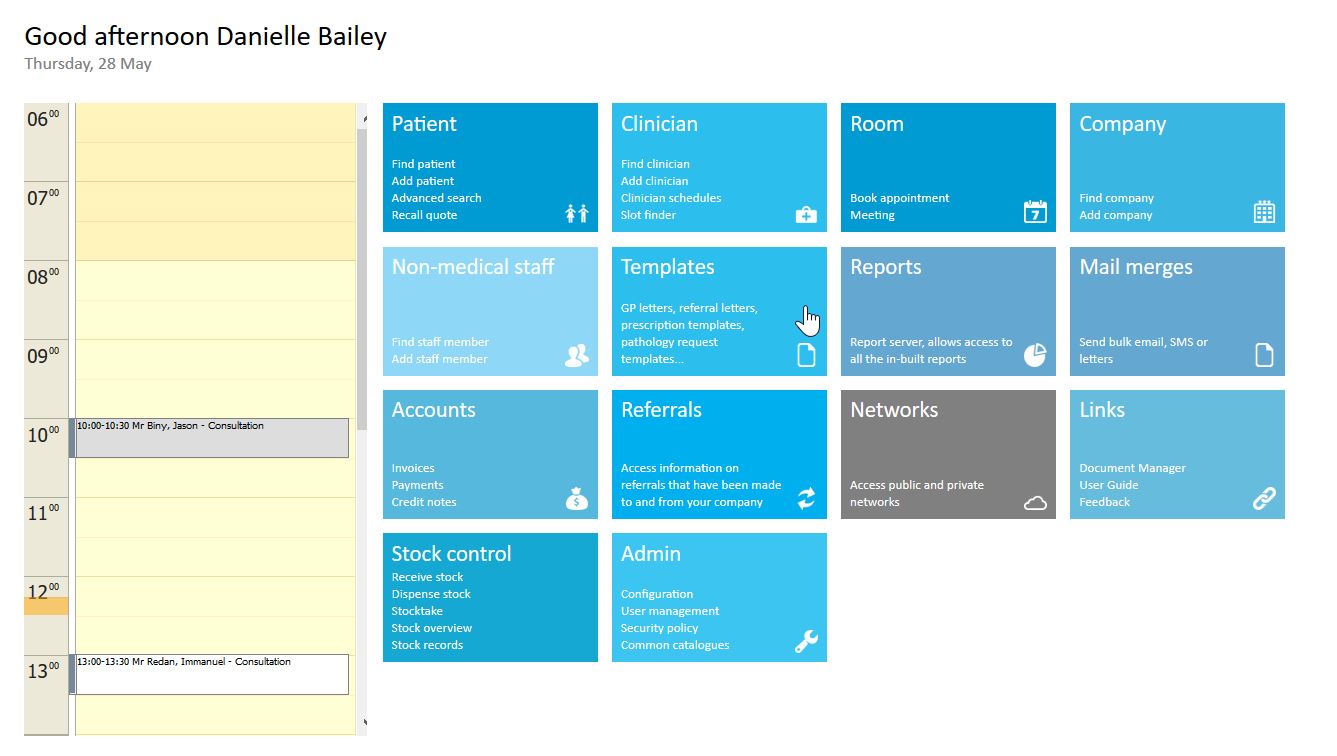 This is a customisable feature to have this turned on or not per Start Page Layout. In order to update this setting to display the diary follow Start Page > Admin > Common Catalogues > Start Page Layouts.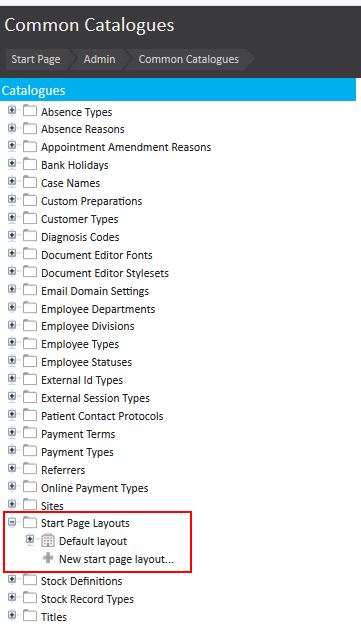 From here the various layout options will be displayed. This can then be expanded, and the start page option can be selected.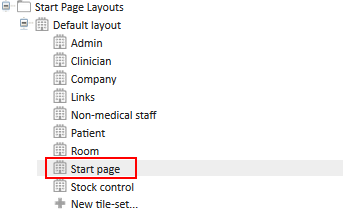 Once this section is selected an additional tick box option will appear in the top right-hand corner 'Show Personal Schedule'.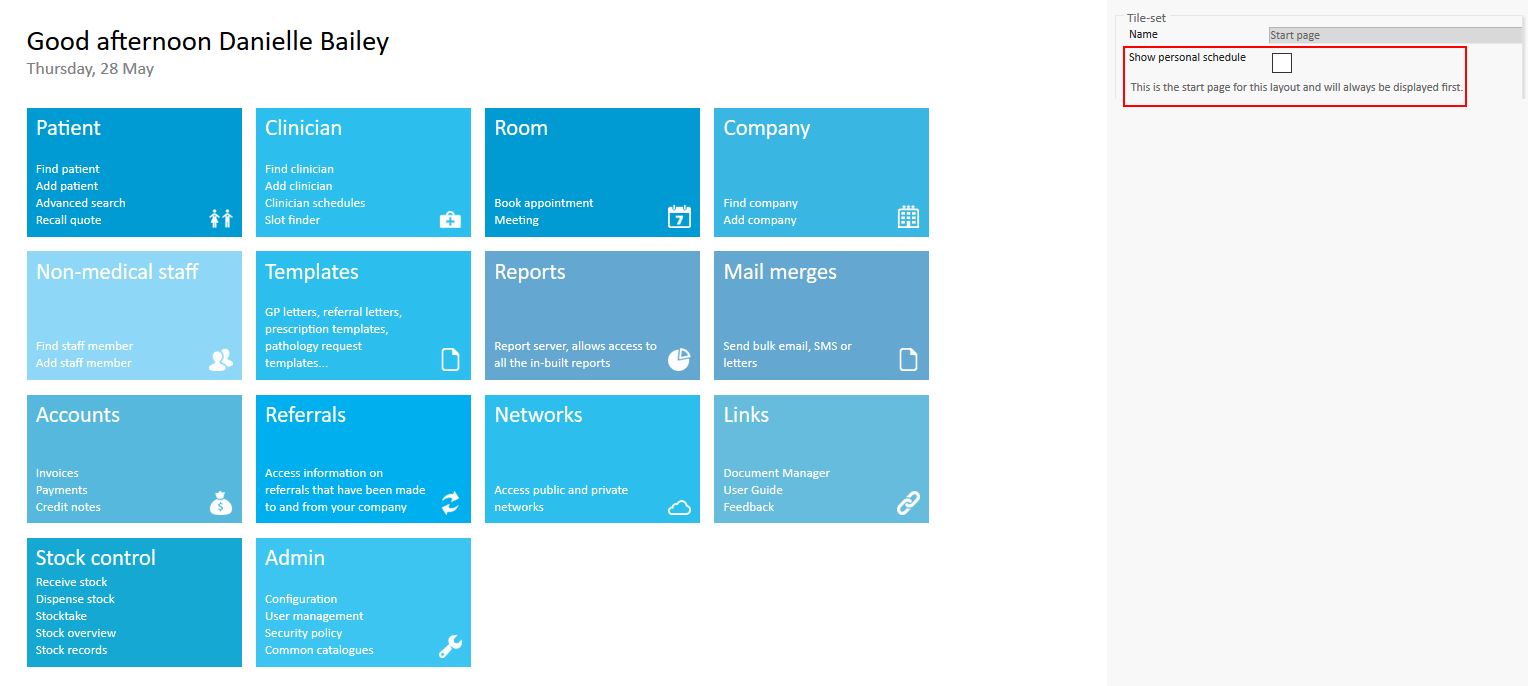 To display the schedule on this layout the tick box can be selected. Should this be required on any of the other layouts these can also be selected from the layout options and the same tick box will display and can be selected.
Remember to save this setting for it to take effect.