Meddbase offers its user's the ability when sending an appointment confirmation email to include an iCal file. This initially needs to be set up within Common Catalogues. Start Page > Admin > Common Catalogues > Email Domain Settings.
The next step is to create a New email domain setting by selecting this option.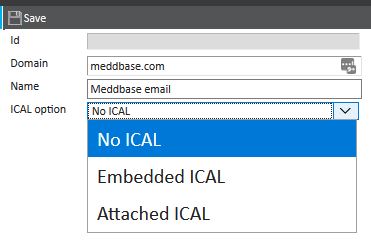 Domain: This needs to match the SMTP settings within Start Page > Admin > Configuration > Email.
Name: This would be the name given to this setting.
iCal Option:
No iCal - No mention of iCal goes on or in the email
Embedded iCal - iCal file would be embedded into the email
Attached iCal - iCal would be attached to the email as a separate file.
These setting would then need to be saved.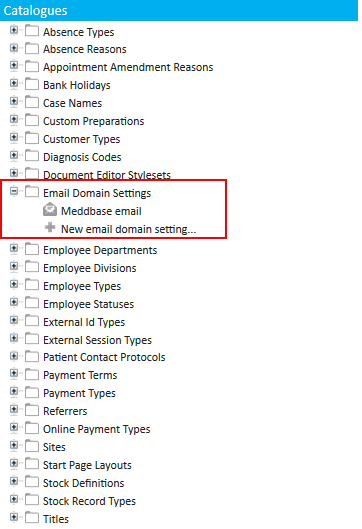 This option will now appear within common catalogues and will be applied to the Appointment Confirmation emails sent from this chamber.