This article will discuss the features and processes which purchasing the PhysioTec Integration chargeable feature will enable for your Meddbase system. For further information around the setup required for the feature, please contact Meddbase Support for a quote.
PhysioTec is a home exercise software that integrates with Meddbase. You can turn this feature on under Start Page>Admin>Configuration>Chargeable Features>PhysioTec.
Once this is enabled, a new option will become available where you can enter your credentials. You will need to contact PhysioTec to request your client credentials. For more information about this, please email info@physiotec.org.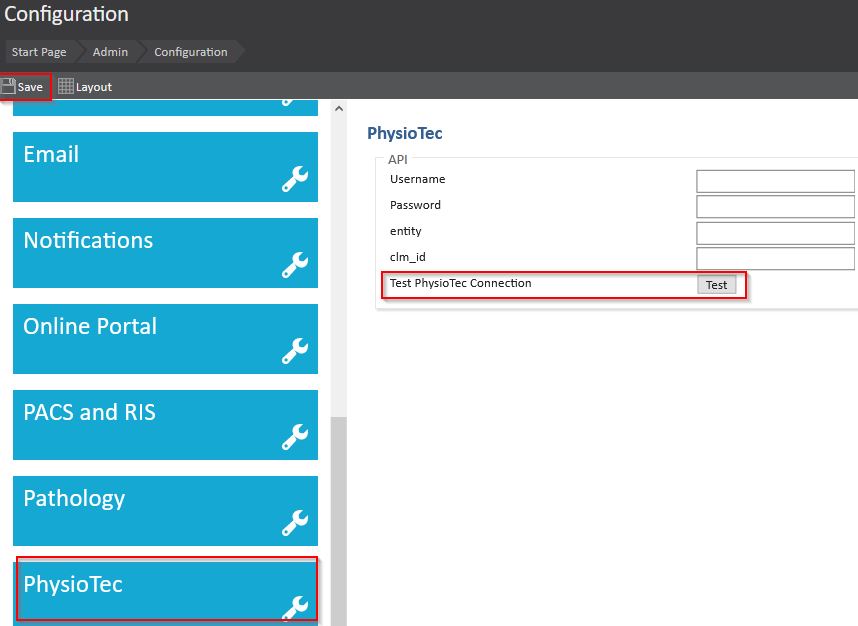 After you've entered your credentials click test and you should get a message validating your details: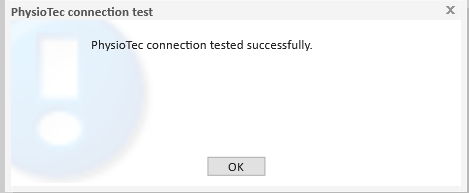 After the details are verified click the save button in the configuration page.
Navigate to Start Page>Patient>Find and Select a patient and you will see a new button was added

Click this button and you will be redirected to PhysioTec. It's important to make sure you turn off any pop-up blocker as this will prevent the page from opening: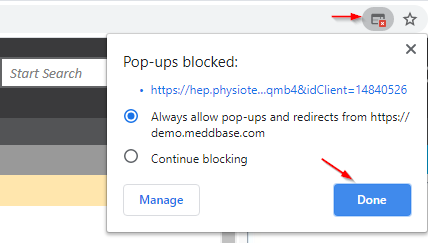 Once in PhysioTec, you will see that some details from Meddbase are automatically populated such as patient's name, surname and email. This is to create your patient in PhysioTec or for you to create the program and send to the patient. By default, a username and password are randomly created which you can share with the patient and ask them to change.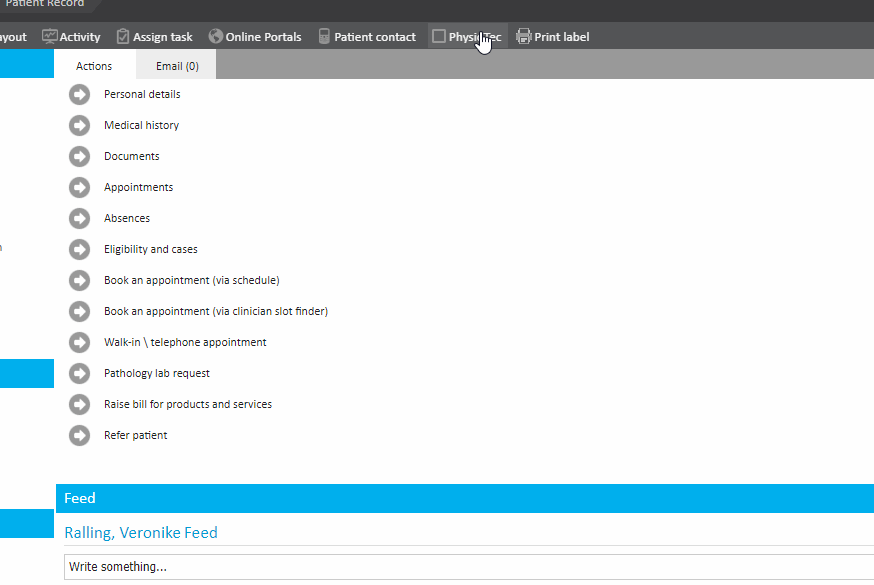 The user that triggers this action by clicking PhysioTec button under the patient's record, is automatically created in PhysioTec (it needs to have an email linked to their profile in Meddbase) and an automatic email is sent to the user by PhysioTec with a password request