Purpose:
The purpose of mail merge is to send out mass SMS and(or) e-mail to a group of Patients, Medical people or Companies,
This can be used for marketing, invoicing, or just updating your contacts – any many other purposes
Overview:
E-mails will be sent via Sendgrid – so it will require you to set up a send grid account (check Here for plans and pricing )
SMS will be sent from Meddbase at per SMS cost (as normal)
Setup Process:
This process is essentially 3 steps
1. Build the list of contacts you are going to send to
2. Specify what methods will be used (SMS/E-mail) and what content will be sent (Templates)
3. Review list of included and excluded contacts, once you are happy send it.
Building the mail merge:
Create a new mail merge, name and save it.
Select a root table for who you will be sending to (Company, Medical people or Patients) </a
Select the columns you want to see/filter on
Set up any filters or sort orders
Publish mail merge
Publish mail merge:
After publishing the mail merge you will see the following screen, this is where you specify what type of contact this is, how you are going to send it (SMS/E-mail) and what content you will send (Templates)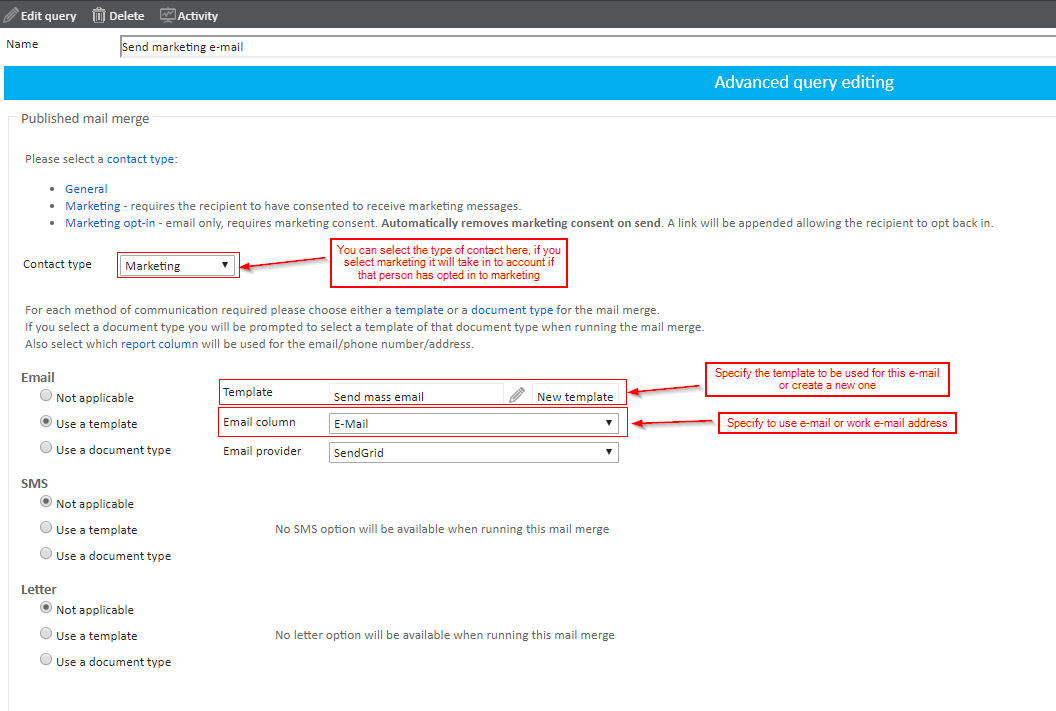 Sending the mail merge:
This is where you can review everyone who will be included and excluded in this mail merge, and the reason why they might not be contacted
Here is what the list's would look like before you send the merge (sensitive data here has been blurred)
Who will be contacted: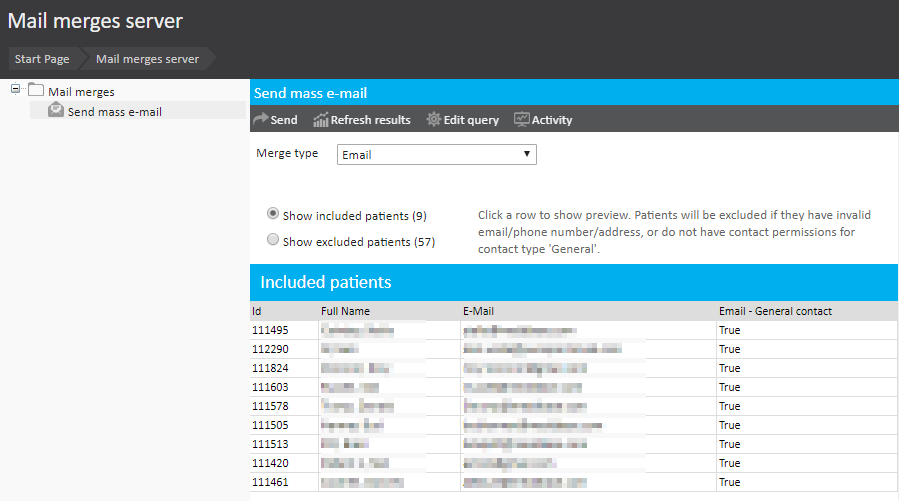 Those who won't: