What is the purpose of the article?
---
Provide instructions on how to add a member of staff to the chamber who is non-medical.
How to use the feature
---
As with adding any individual to the system, adding a non-medical member of staff (such as a secretary or accountant) is a simple procedure.
1. Go to Start Page
2. Click on the Non-medical staff tile
3. Click on the Add staff member tile
4. In the Add new staff member screen that appears
4.1 Select the required Chamber
4.2 Select the required Policy
4.3 Add in the Name and Surname
4.4 Add further details required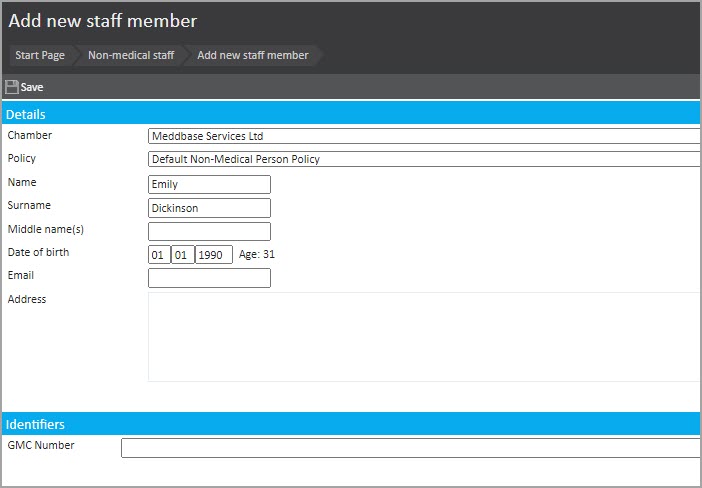 5. Click Save to add your new member of staff.
The following fields are mandatory for creating this profile: Chamber, Policy, Name and Surname. However, there are also fields for Middle name(s), Date of birth, Email, Address and GMC number should these be of interest to you.
Want to see more?
---
This short video below presents the steps from the Start page to saving the record.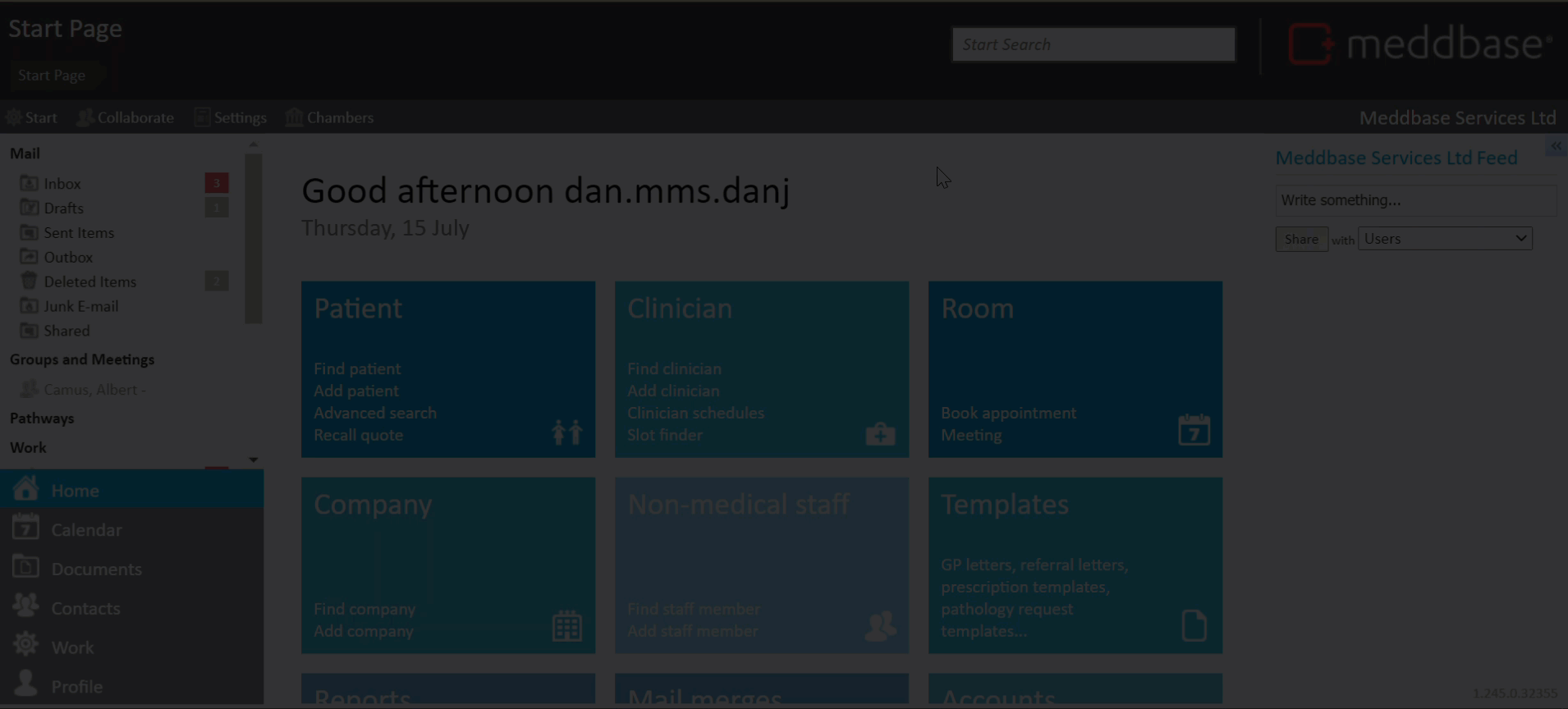 Review date
---
This article was last updated on 15 July 2021 in the context of Meddbase version 1.245.0.32246