What is the purpose of the article?
---
This article shows what a pop-up looks like on an appointment booking in the Patient Portal. It also has instructions on how to set up a pop-up for appointments.
How will the pop-up appear to users on the Patient Portal?
---
When an Appointment Type is configured to display a patient-facing booking pop-up, in the context of login and appointment booking, it appears as shown below.
1. The user logs into the Patient Portal and goes to Book Appointment.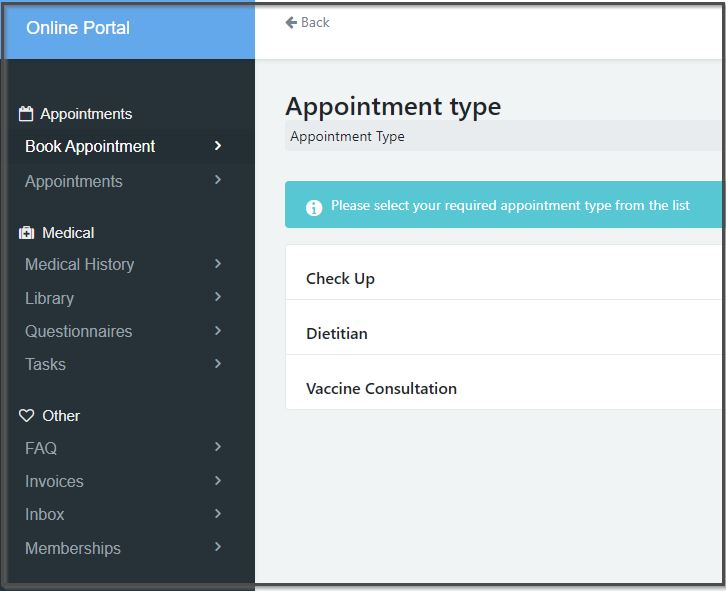 2. When the user clicks on the appointment type, in this case, Check Up,
A box appears with a question and two option buttons.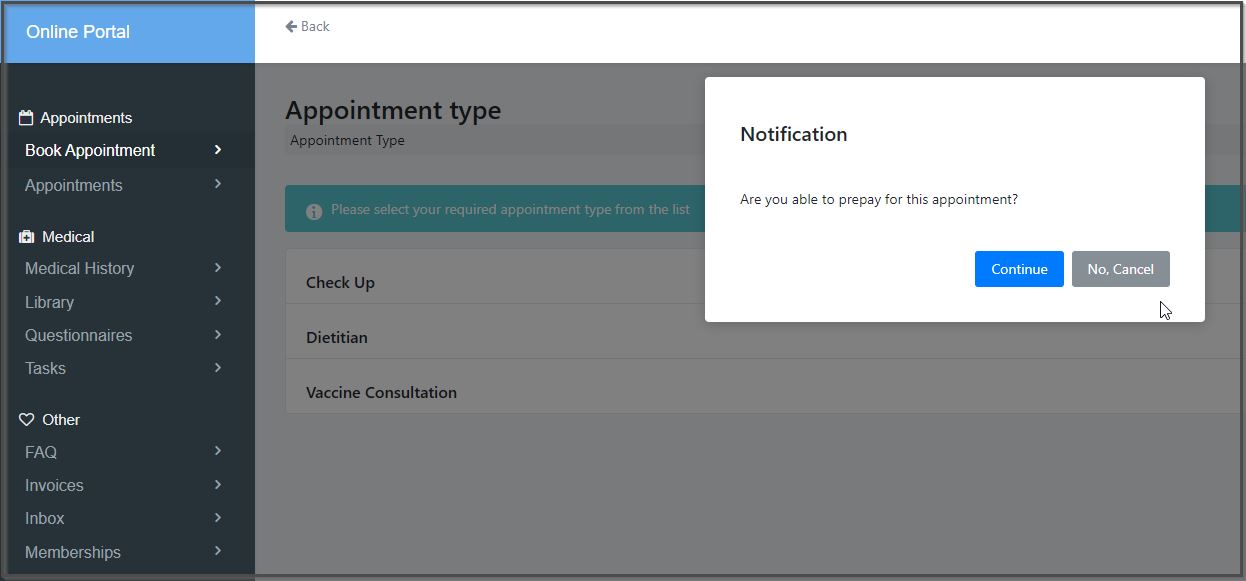 3a. If the user clicks Continue they will go to the next page that lets the user select their clinician, site and time & date preferences.
3b. If the user clicks No, Cancel they will be brought back to the Appointment type page.
How to configure a Pop-up?
---
To configure a Pop-up:
1. Log into Meddbase.
2. On the Start Page click on Admin.
3. On the page that opens click on Appointment Admin.
4. The Appointment Types page appears.
5. Besides the words Appointment Type: click on the downward arrow and select the appointment type for which you would like to include a pop-up message within the Patient portal.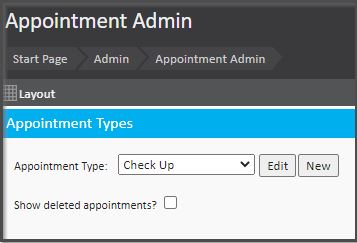 6. Click Edit.
7. In the Edit Appointment Type dialogue box that appears, on the right side of the box click on the tab titled Notes for patient.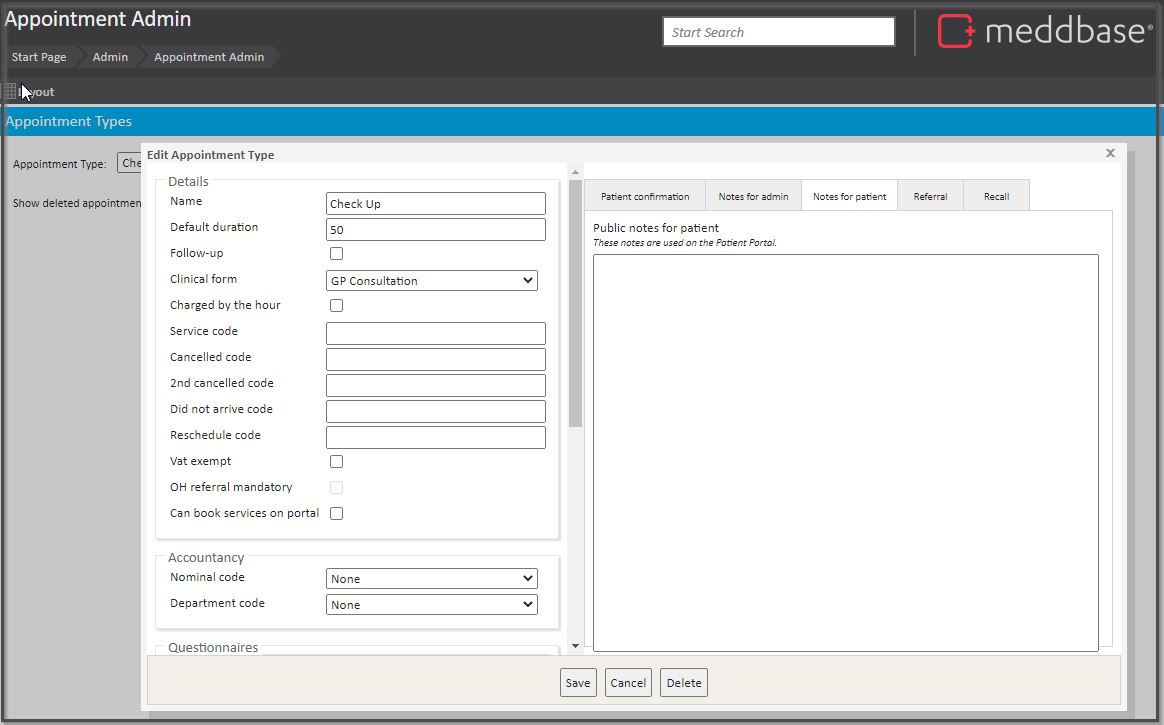 8. In the blank box under Public notes for patient, type in **NOTIFICATION** on one line.
9. Then press Enter on your keyboard and type the question.
10. Click Save.
You have now created a pop-up message for the user to see when they click on an appointment in the Patient Portal.
| | | | |
| --- | --- | --- | --- |
| | | Please note: Continue and No, Cancel are the option buttons on the pop-up. These cannot be configured. | |
11. If you have a couple of sentences needed in the pop-up and you would like them to be on different lines you can add <br/> to the beginning of the sentence you would like on the next line.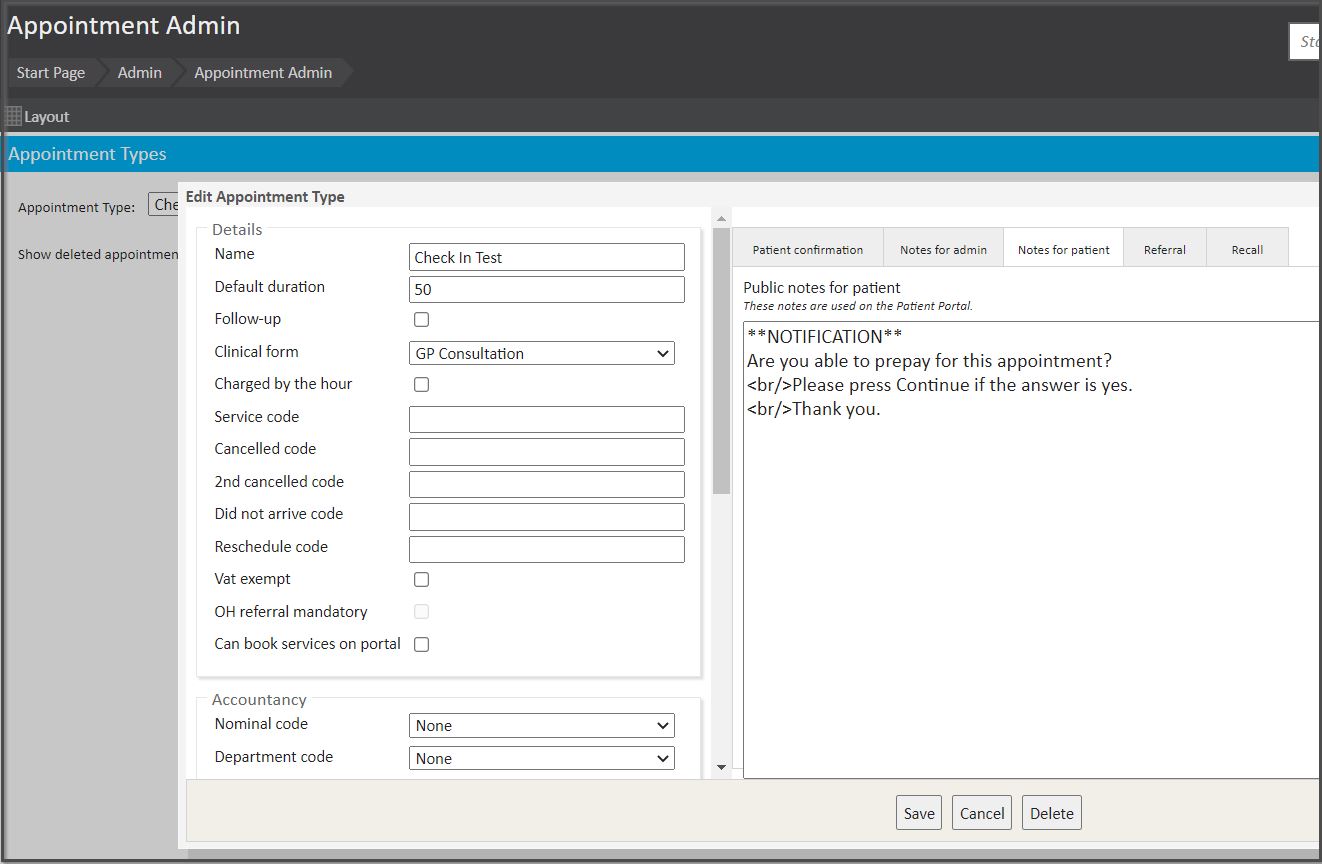 Here is the result: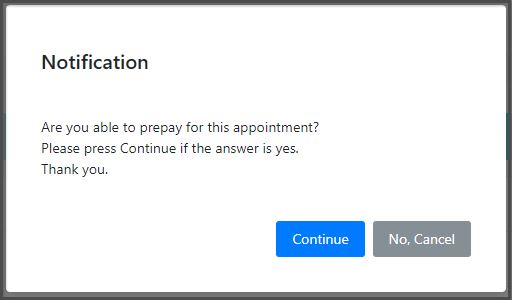 Review date
---
This article was last updated on 09 August 2021 in the context of Meddbase version 1.244.0.29749.