This article is designed to help you refer patients to specialist clinicians.
1) Ensure the company that the specialist clinician works for is added and saved as a company in Meddbase. (NB this also must be added to the billing rules along with the clinicians fees).
Check the Referable tick box and click Modify to select the specialisms (can be multiple) of the practice.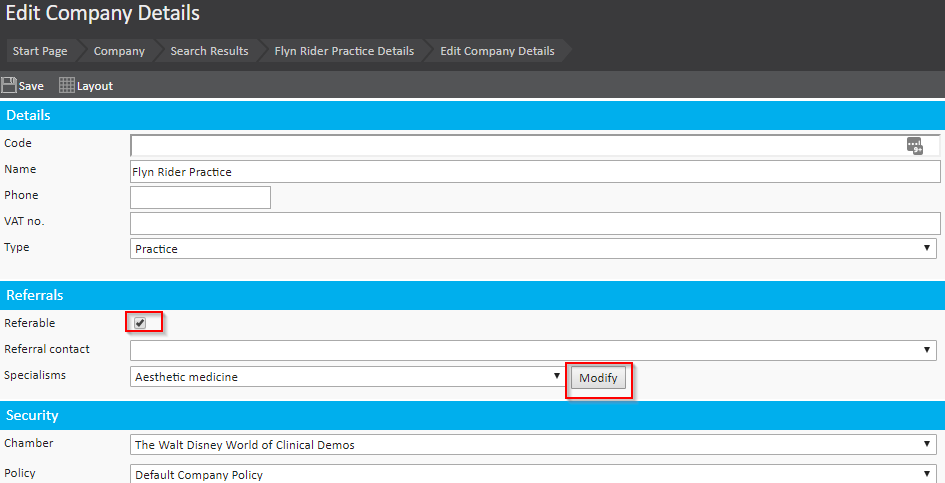 2) Ensure that the clinician is registered and linked to the employer (company).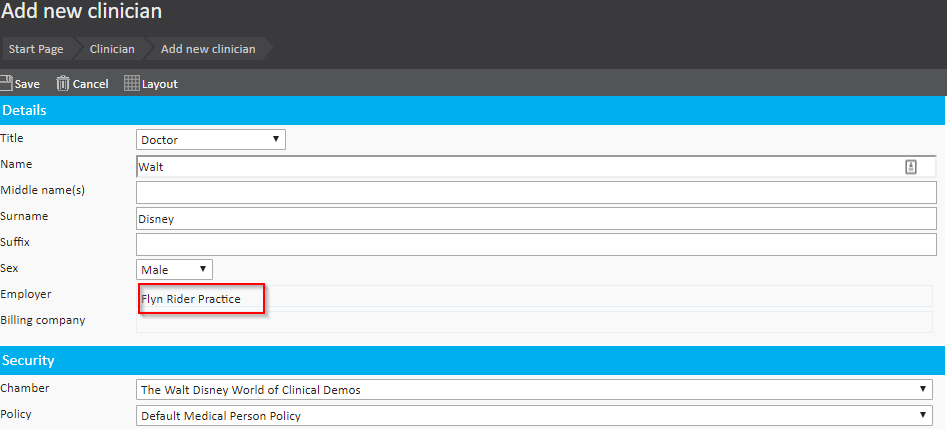 3) Under Referral Specialisms Add the relevant specialisms by clicking Modify and adding from the list.

This will enable Meddbase to filter out the appropriate clinician when referring a patient to a specialist clinician.
4) When referring the patient, select the Specialism you require and click Next.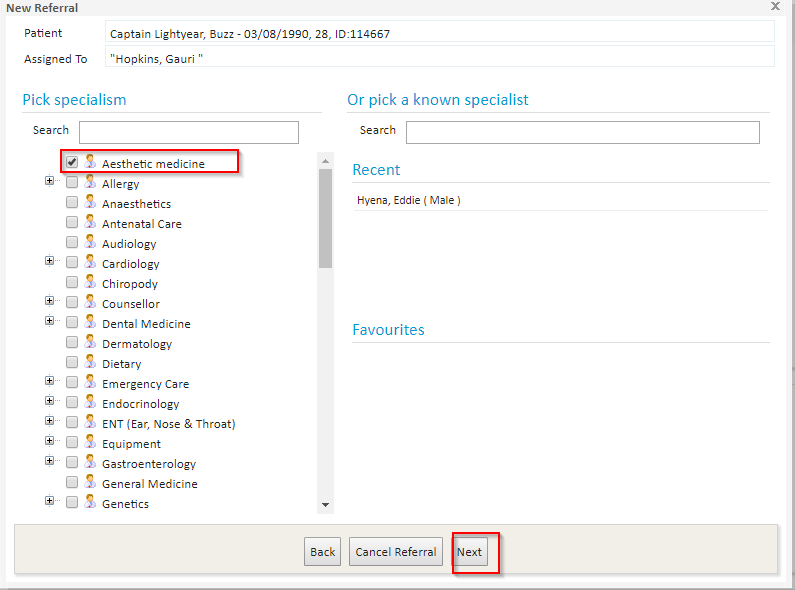 5) Proceed with the referral process.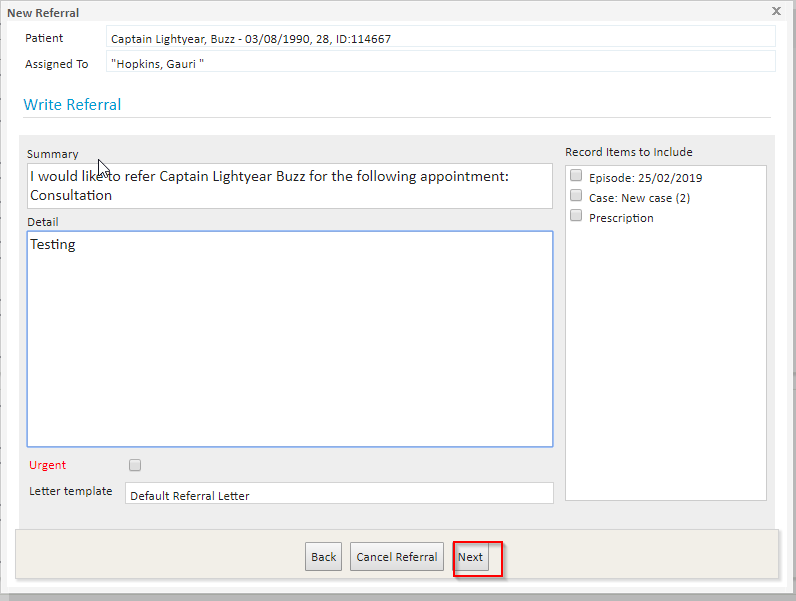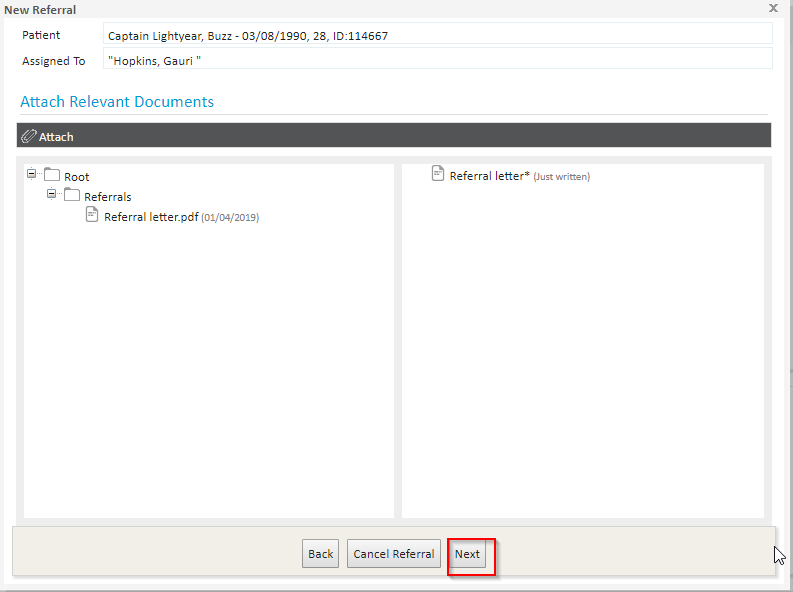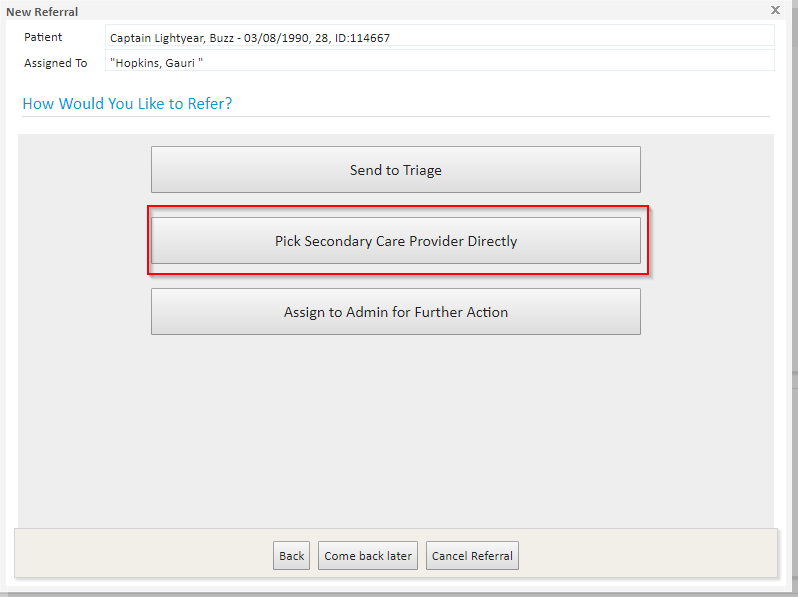 6) If the company and specialist clinician does not appear, click on the green Can't find a direct provider? Click to try the email/print route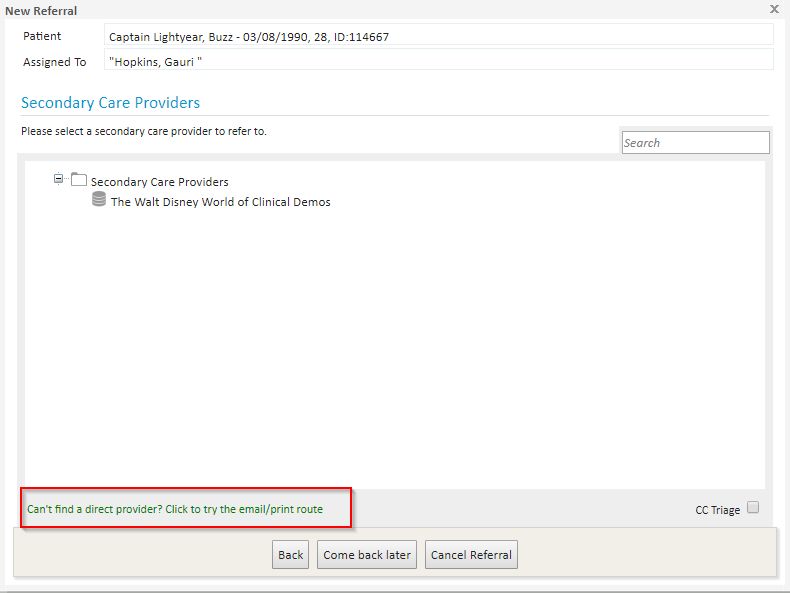 7) Select the appropriate company and clinician and click Refer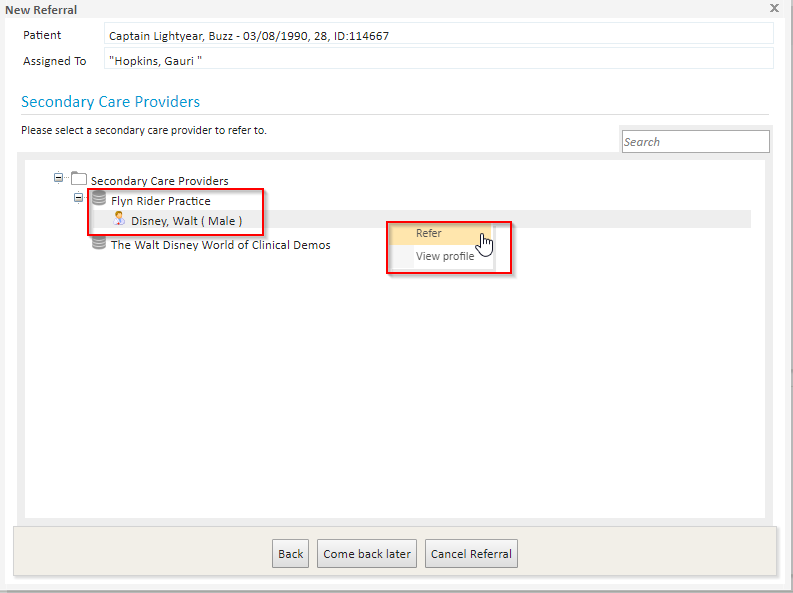 8) Proceed with the referral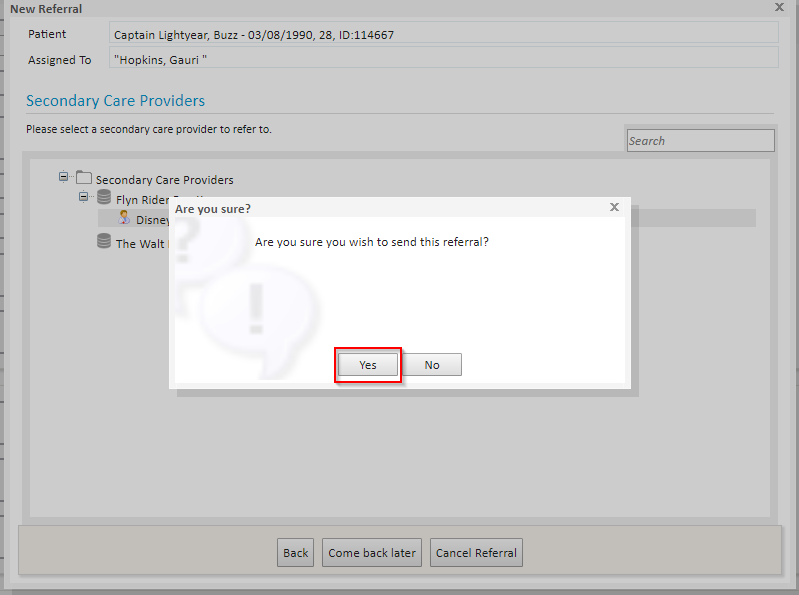 The clinician will then appear in the clinician section.