What is the purpose of the article?
---
This article explains what you can see and do on the 'Appointments' page and how to get there.
How to find the Patient Appointment page
---
You can find the appointments page from the Patient Record, as follows:
1. From the Start Page, select the Patient tile
2. Select Find Patient
3. In the Search screen
3.1 Search for the patient using the patient demographics
3.2 Or choose from the list of Previous Search Results
Upon clicking onto the patient, you will be on the Patient Record. From here:
4. Click Appointments in the Actions panel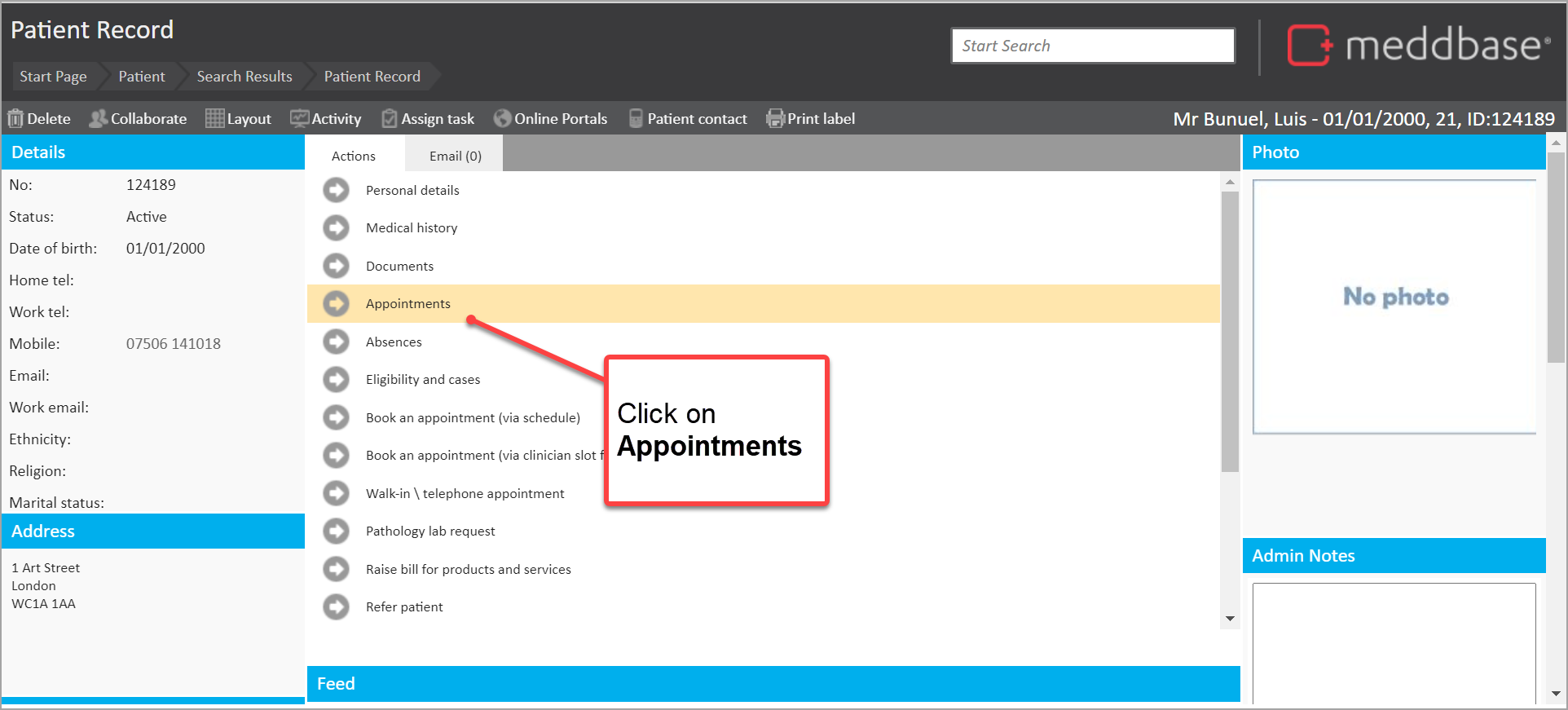 You are taken to the Patient Appointment page.
Features of the Appointment page
---
Once you're on the Appointments Page, you are able to view all appointments that have been booked for the patient, past, present and future.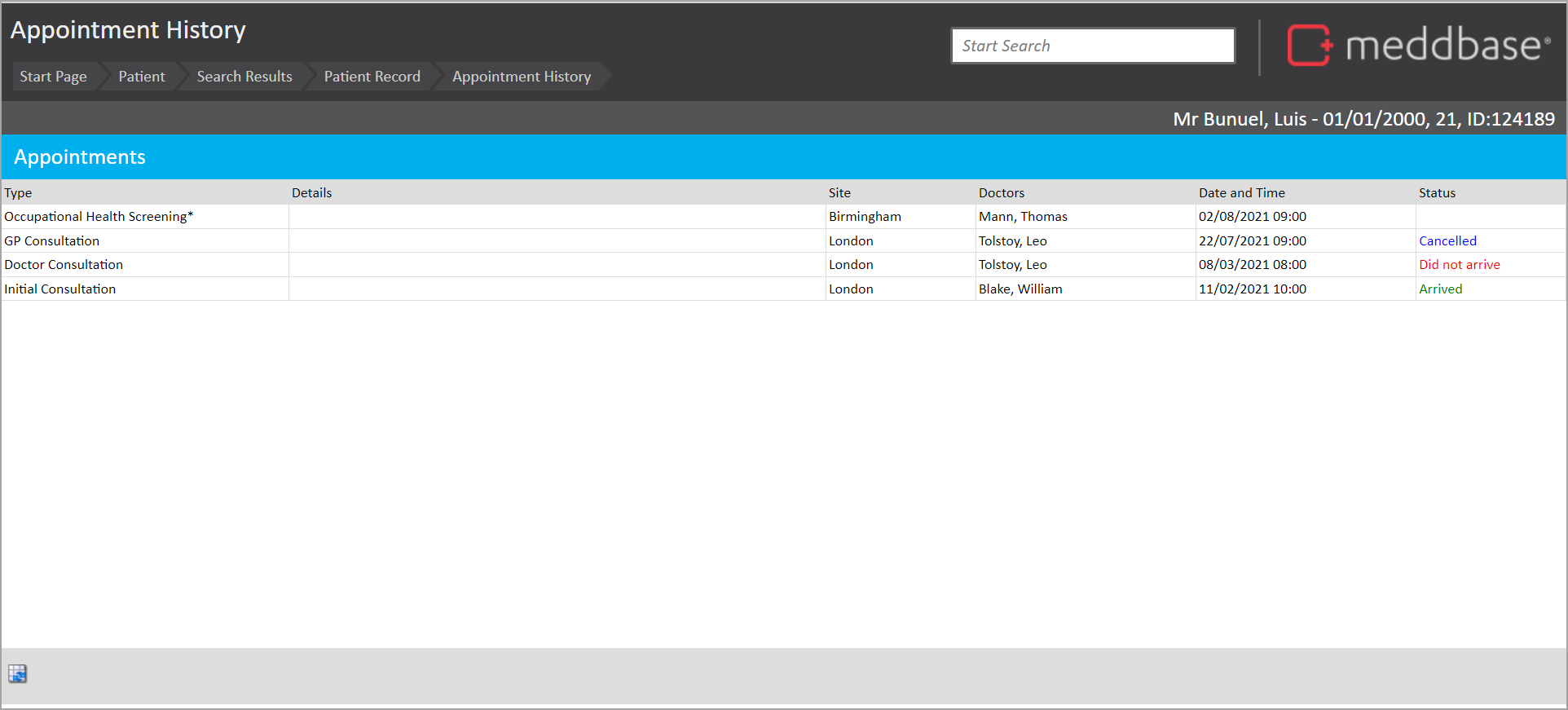 From here for each appointment you can view:
The appointment type
The details if provided
The site for the appointment
The date and time of the appointment
The status using colour coded text indicating whether the appointment was

Cancelled
The patient Did not arrive (DNA)
Or the patient was successfully Arrived
From here you can also:
Select the button in the button in the bottom left of the screen to download the appointment list to csv file
Click on a row to select a particular appointment.
Review date
---
This article was last updated on 29 of July 2021 in the context of Meddbase version 1.245.0.32355