What is the purpose of the article?
---
This article explains how to find the Admin Notes on the patient record, what you see and where else they are used.
How to get to Admin Notes for a patient
---
To get to the Admin Notes on the Patient Record, these are the steps:
1. From the Start Page, select the Patient tile
2. Select Find Patient
3. In the Search screen
3.1 Search for the patient using the patient demographics
3.2 Or choose from the list of Previous Search Results
Upon clicking onto the patient, you will be on the Patient Record.
Viewing and updating Admin Notes
---
The Admin Notes are displayed on the bottom right of the screen.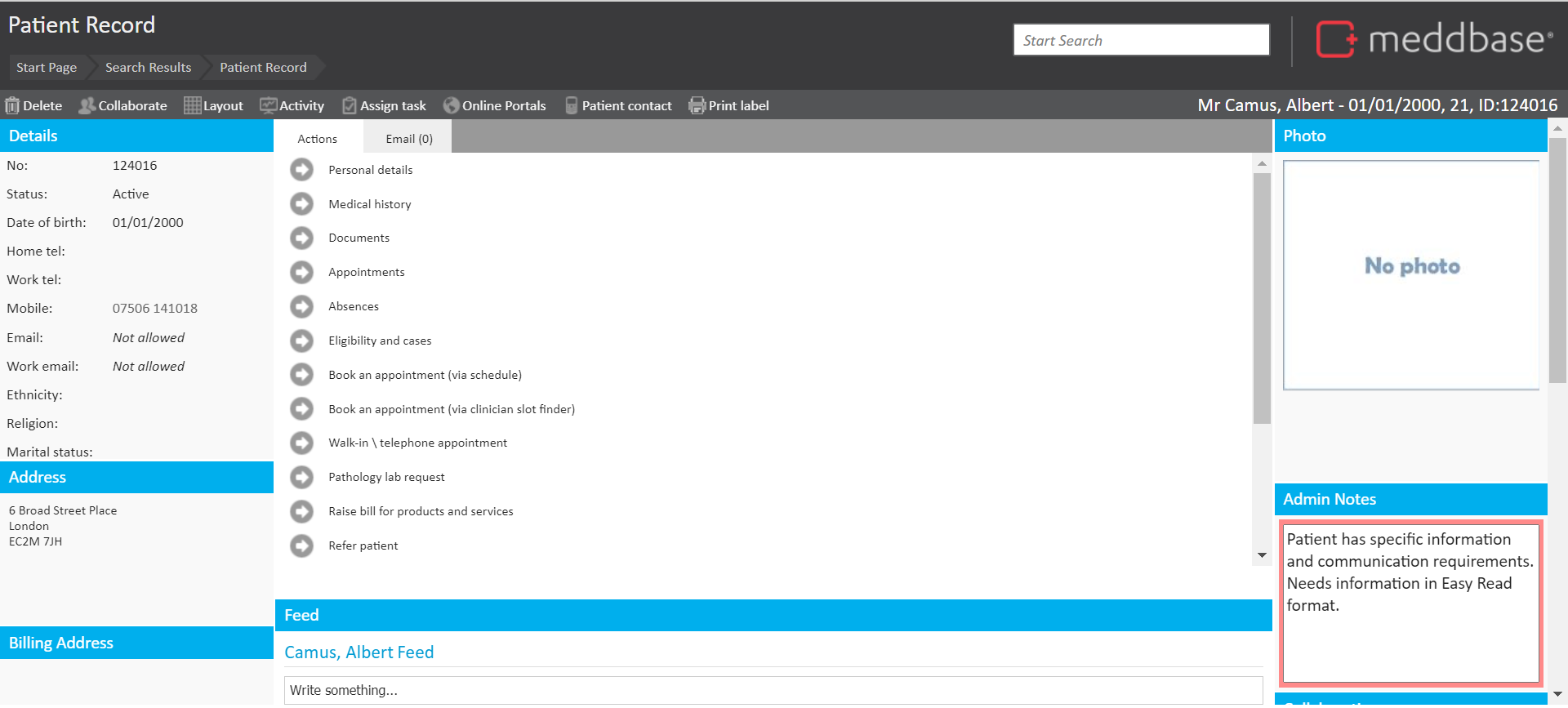 In the Admin Notes field, you can add any relevant information required for the admin team to know. The Admin Notes section automatically saves as you type. So there is no need to worry about losing information.
Admin Notes used in Appointment home page
---
These Admin notes appear on the left-hand side of the Appointment Home page to ensure the admin team can be prepared for when the patient attends their appointment.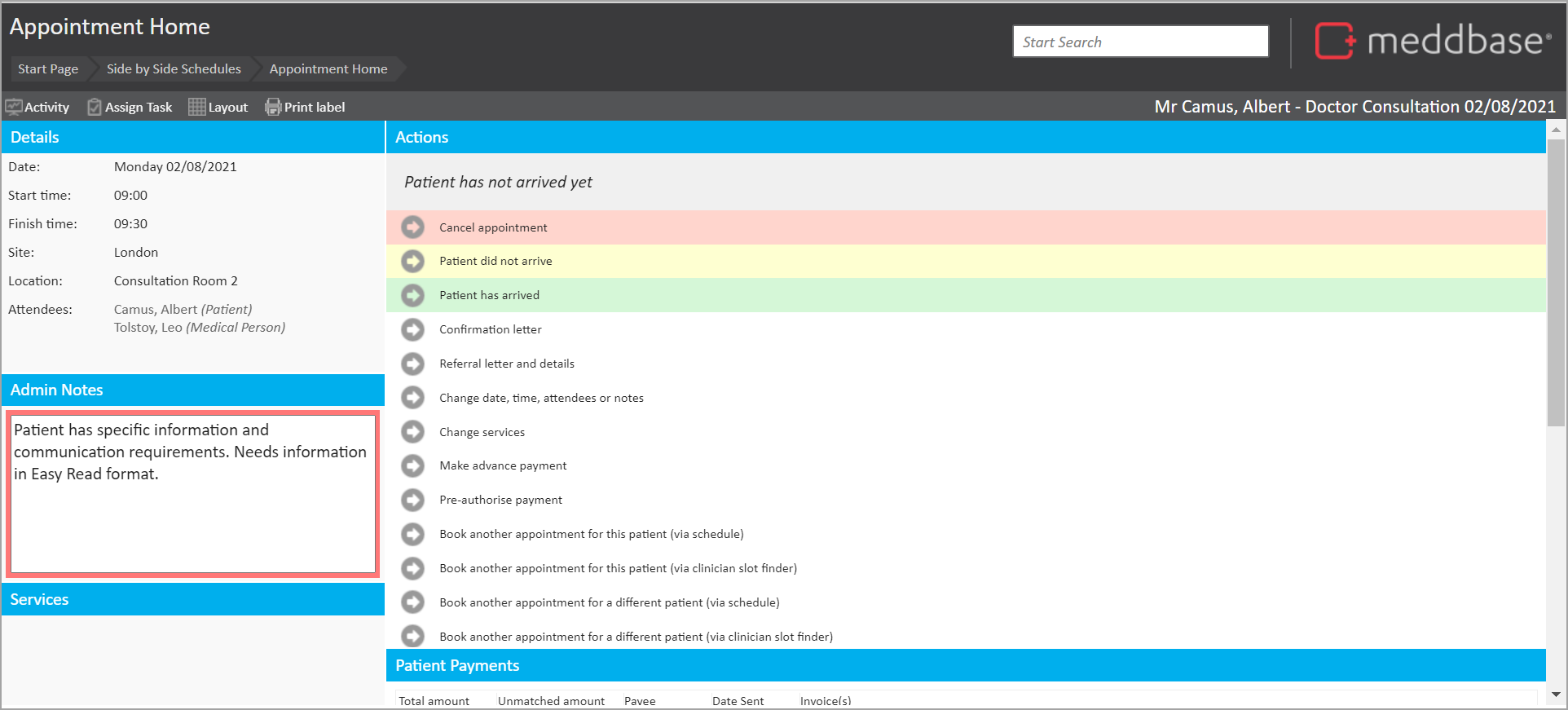 Setting the Admin Notes highlight
---
From the diagrams in this article, or in your Meddbase application, you may notice that when you view the Patient record or the Appointment home page that the Admin Notes field border flashes red.
This is related to a configuration setting Patient admin-notes highlight. This setting can be updated by you application administrator via Admin > Configuration > Application Controls.
Review date
---
This article was last updated on 26 of July 2021 in the context of Meddbase version 1.245.0.32355