What is the context and purpose of this article?
---
There can be issues related to downloaded Meddbase files that are opening in another program that has been incorrectly configured with this set file type.
This article:
Provides you with support if you are having issues with downloading documents via Document Manager to Microsoft Word. 
Walks you through the steps to re-associate your downloaded ".meddbase" file types with the installed Document Manager program.  
This document is for Windows users only.
Steps to re-associate a .meddbase file type with the Document Manager
---
To do this:
1. Check that you have successfully installed the Document Manager program.
For further guidance on the installation, please go to: The Document Manager – Meddbase Help Center
2. Enable File name extensions if not already done so.
2.1 To do this on your PC open the File Explorer
2.2 Select the View tab
2.3 Tick the File name extensions check-box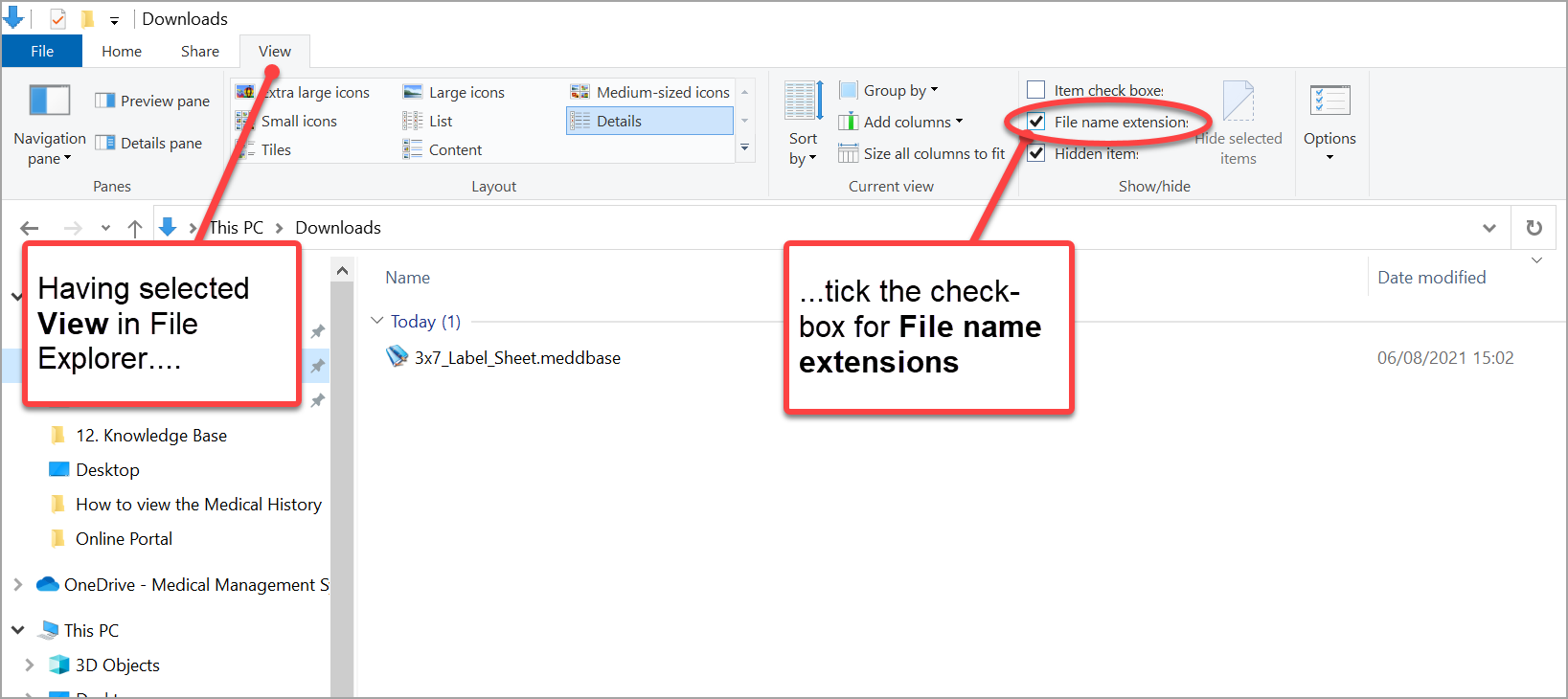 3. Navigate to the folder containing the .meddbase file and right-click on the .meddbase file
4. From the menu that appears, select Properties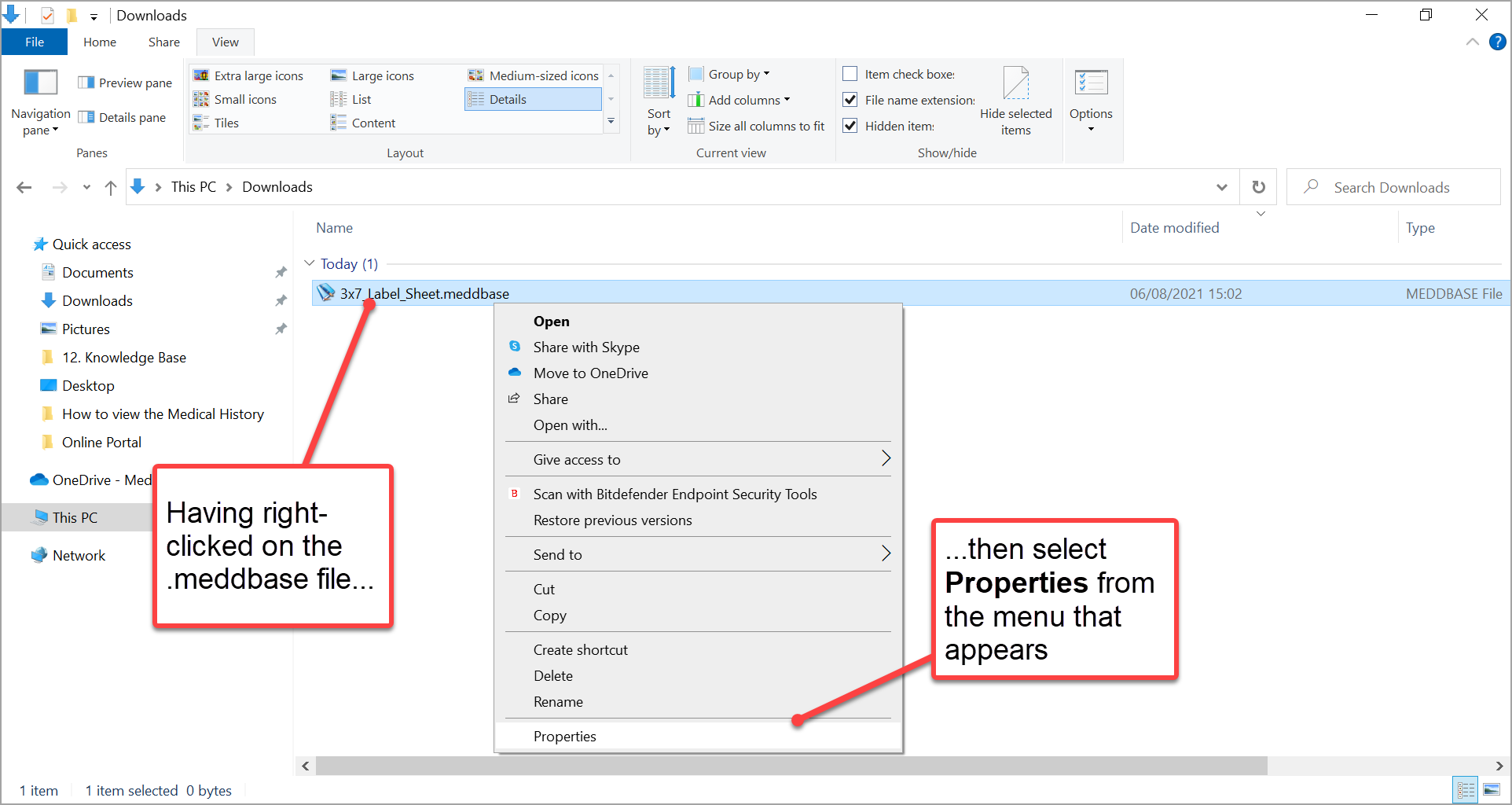 5. In the ...Properties window now displayed, click on Change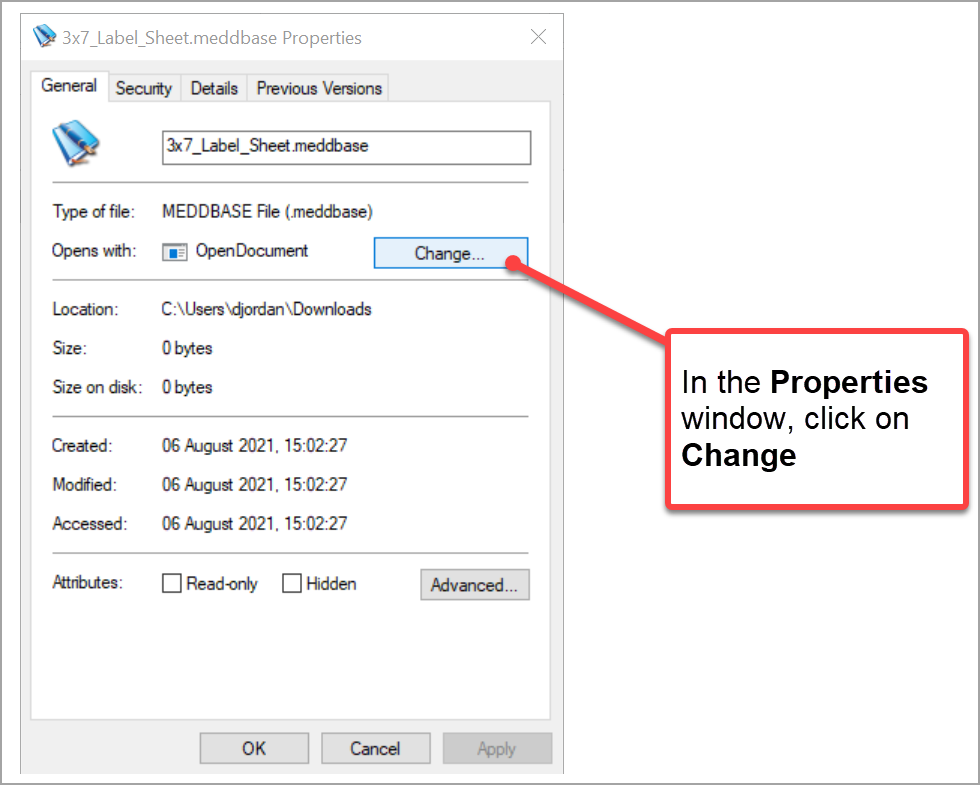 6. In the dialogue How do you want to open .meddbase files... select More Apps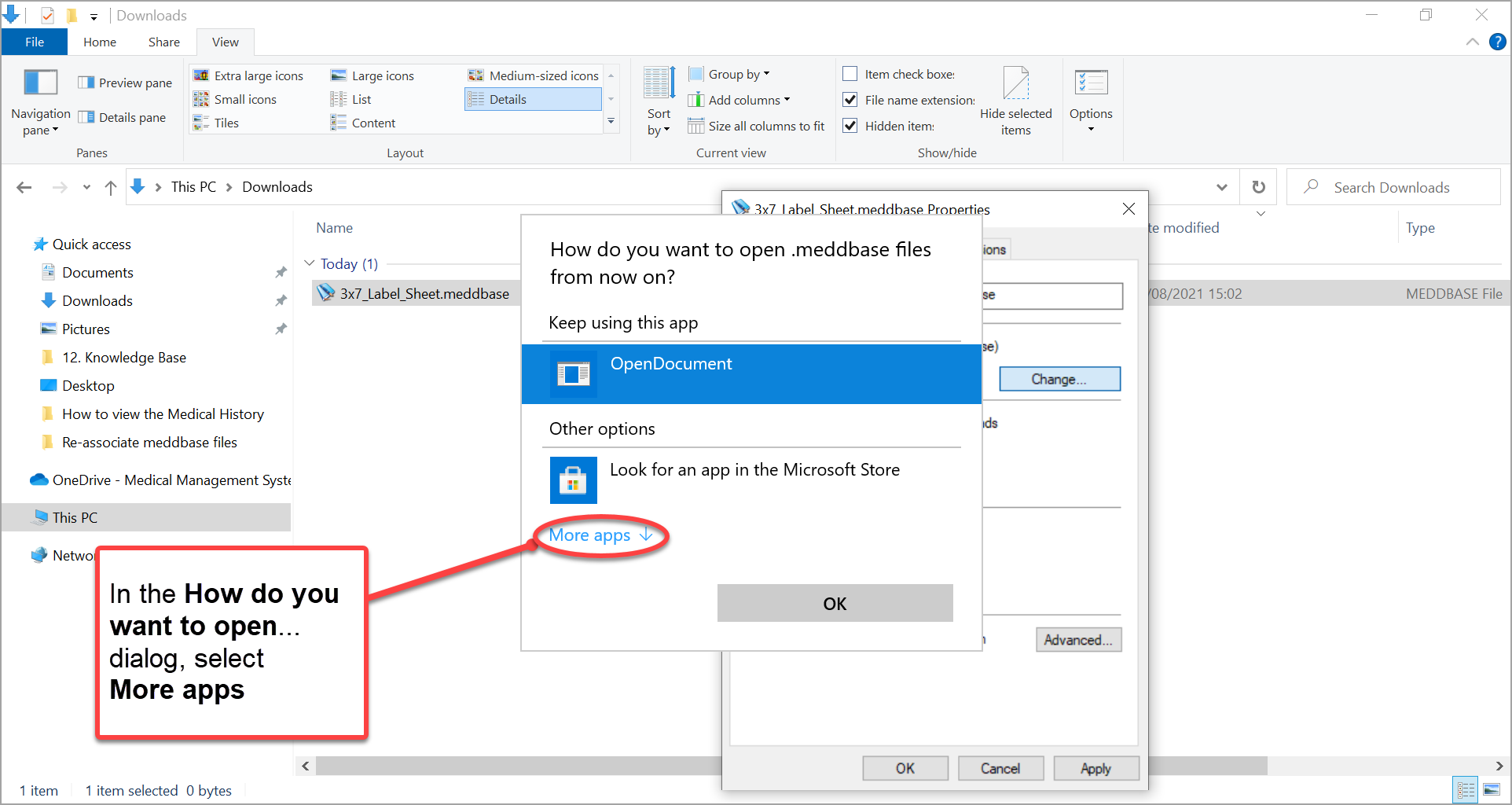 7. In the extended How do you want to open .meddbase files... dialog now displayed
7.1 Scroll through the list
7.2 Select Look for another app on this PC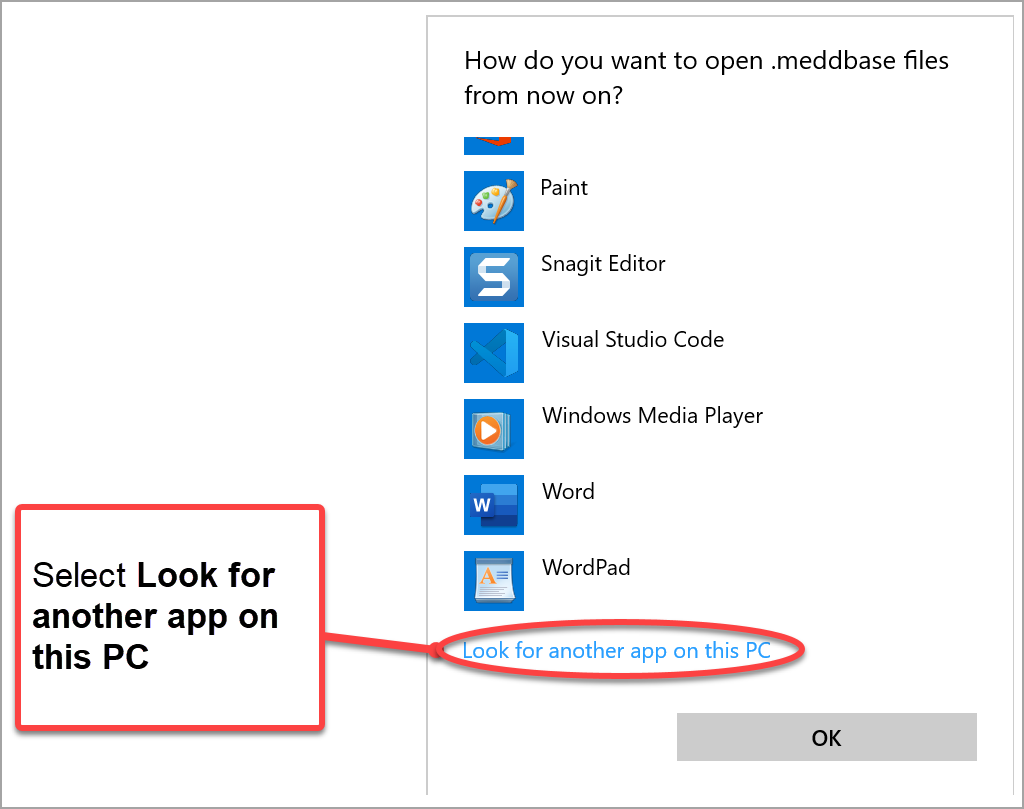 8. In the Open with... window that appears
8.1 Select This PC
8.2 Then select folders in turn for Programs Files (x86) > Medical Management Systems Ltd > Meddbase Document Manager
8.3 Then click on MedDBase.OpenDocument.exe
8.4 Click on Open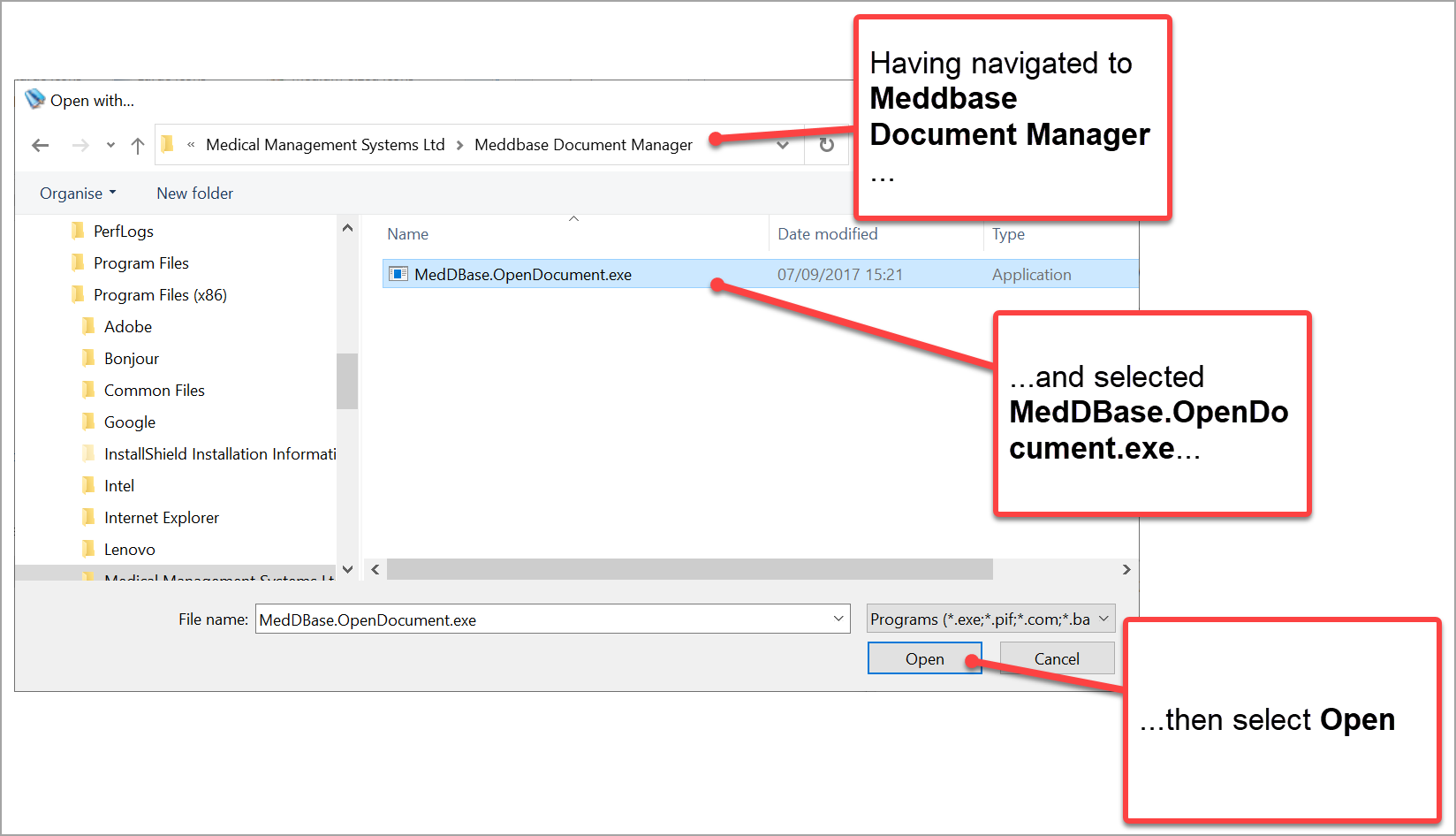 9. Click on OK in the Properties dialogue
The .meddbase file type is re-associated with the Document Manager.
If you are having further issues with Document Manager it would be good to check this support article on the configuration of document manager: Installing and setting up the Document Manager
Want to see how it's done?
---
This short walk-through video below shows you how to re-associate meddbase files with the Meddbase Document Manager.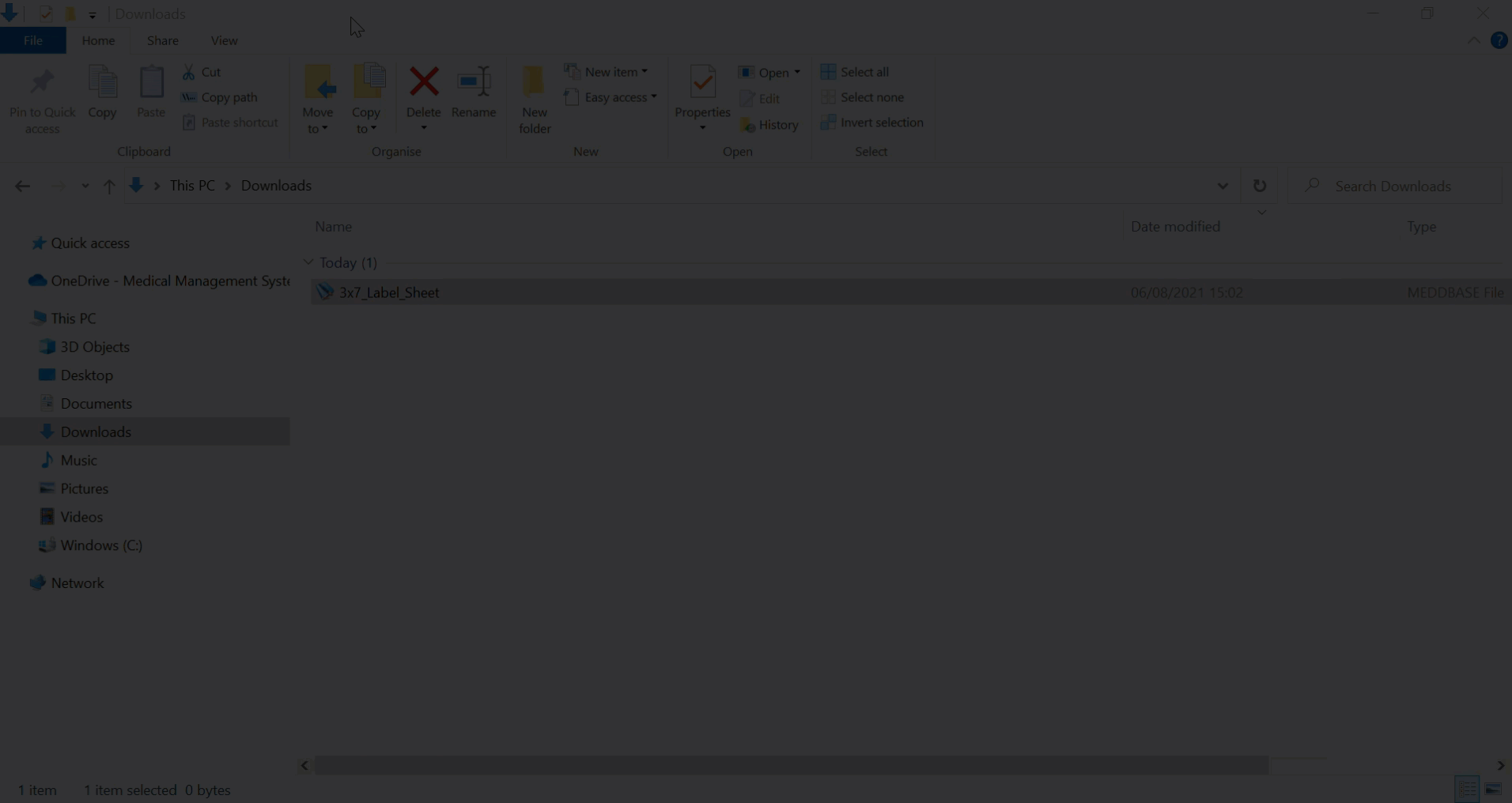 Review date
---
This article was last updated on 16th of April 2023 in the context of Meddbase version 1..267.1.17795