To send an attachment securely using Meddbase emailing feature, go to:
Patient > Search relevant Patient > Patient Record > Documents: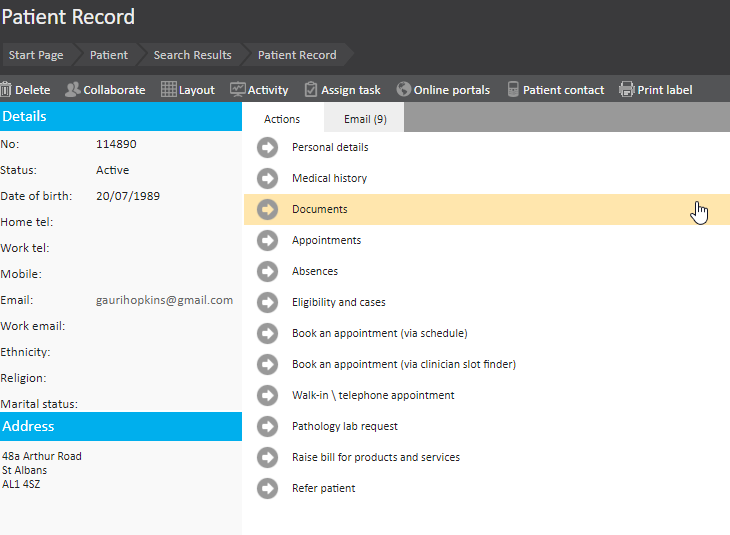 Select document you wish to email and click Email > Send document as a secure link:

Click Ok to proceed: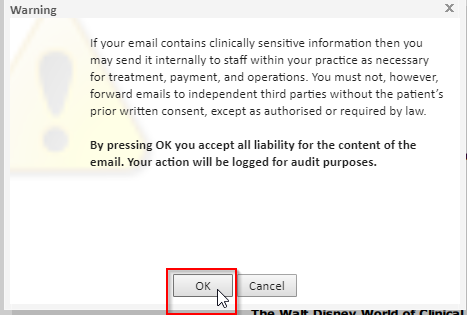 Proceed with email: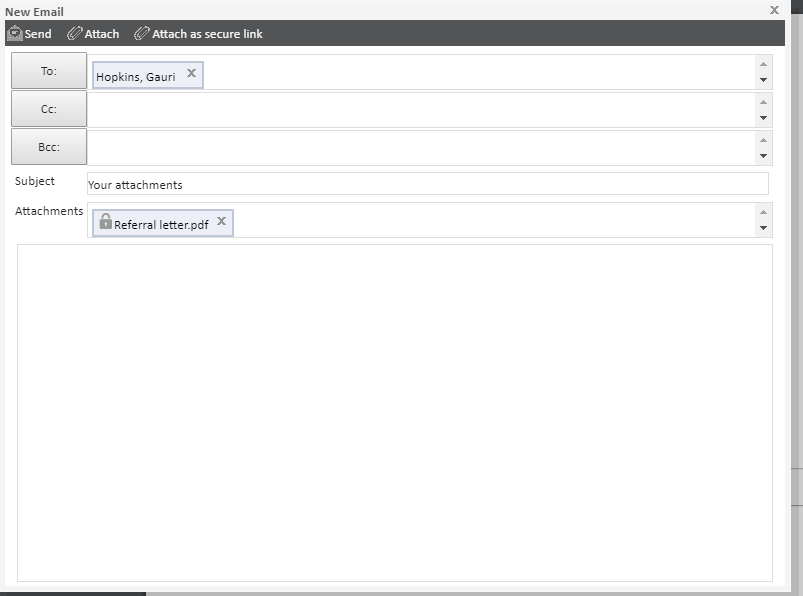 Enter correct patient mobile details and ensure the Send attachments as secure link is checked: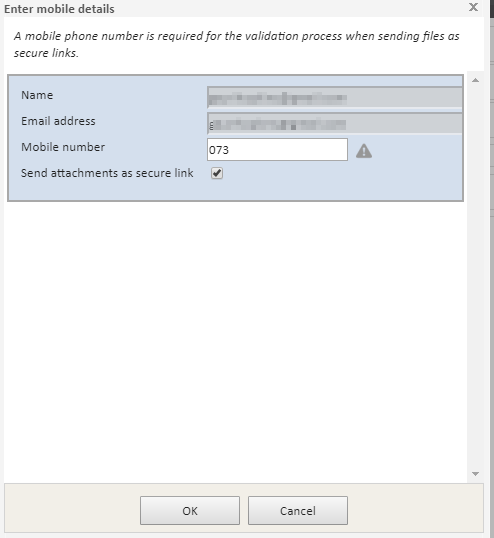 The Patient will receive the below email and can proceed with clicking the link:

The Patient must click Send Code: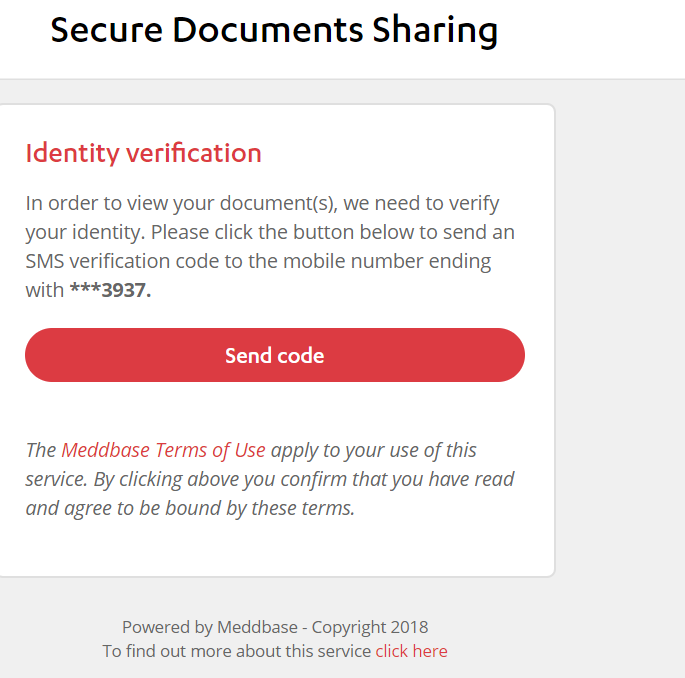 The code will be texted to their mobile number, allowing them to enter this into Secure Document Sharing.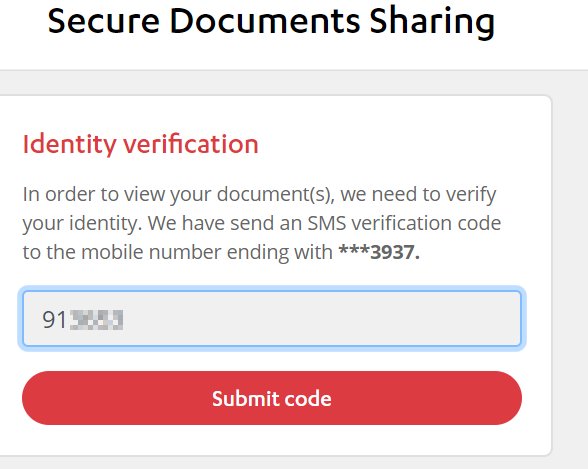 The patient will then have access to the confidential documents sent.
NB There is the option to set Meddbase to only permit documents to be sent as secure links under Admin > Configuration > Email:

Should you wish to attach more than one document to the email please see the article: Attaching multiple documents to an email for assistance.
Additional Information:
The download document link expires in 20mins.