What's the context and purpose?
---
Some of our customers need to email appointment confirmation letters to contacts at their client organisation on an ad-hoc basis. In these contexts, the email recipients are:
Varied
Cannot be pre-categorised
Do not need to be saved if not already known to the system.
To support this, we have extended the Confirmation Letter feature on the Appointment Home page so that users can manually email a booking confirmation letter to any email addresses they choose.
This article shows you what you can do with the feature.
How to use the feature
---
Having made an appointment booking using the Appointment Slot Finder, or Clinician Schedule you can:
1. Go to the Appointment Home page
2. Select Confirmation Letter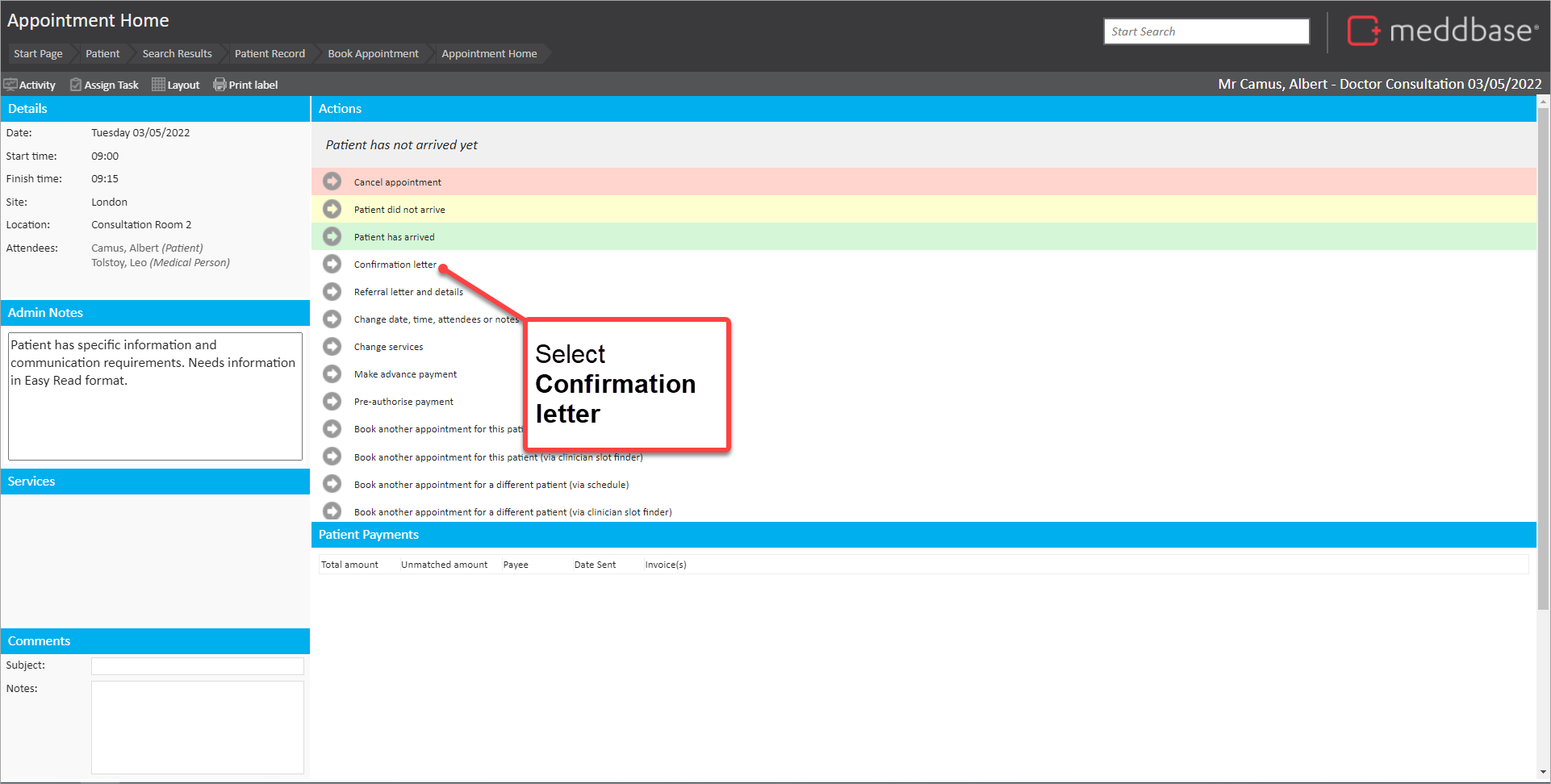 3. In the Confirmation Letter dialog that appears, select Email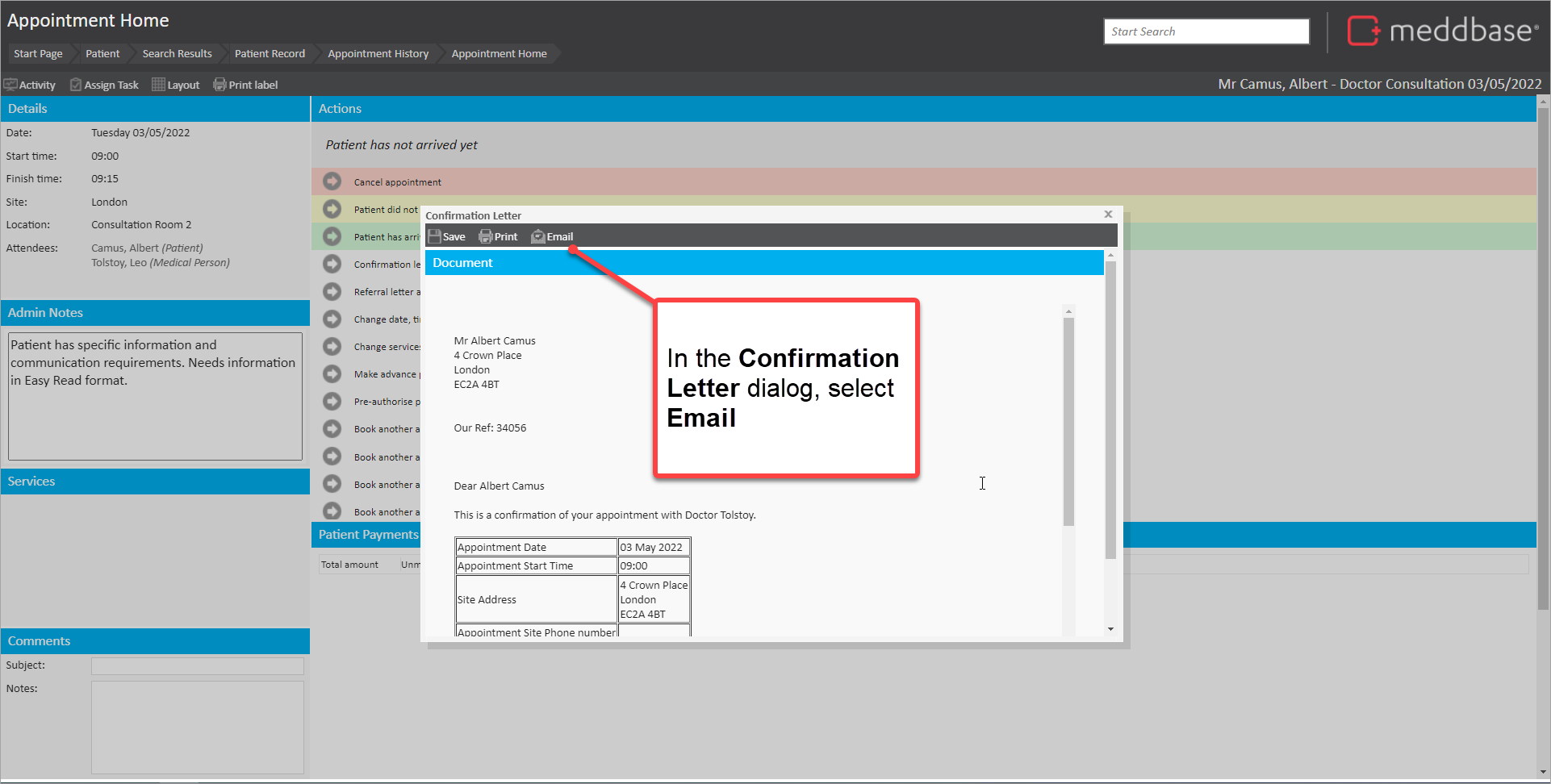 4. From here you can:
a. Manually input email addresses in the To, CC and BCC fields
b. Type name information to enable selection of Meddbase users as recipients in the To, CC and BCC fields
c. Attach additional files to the email
d. Attach additional files as secure links to the email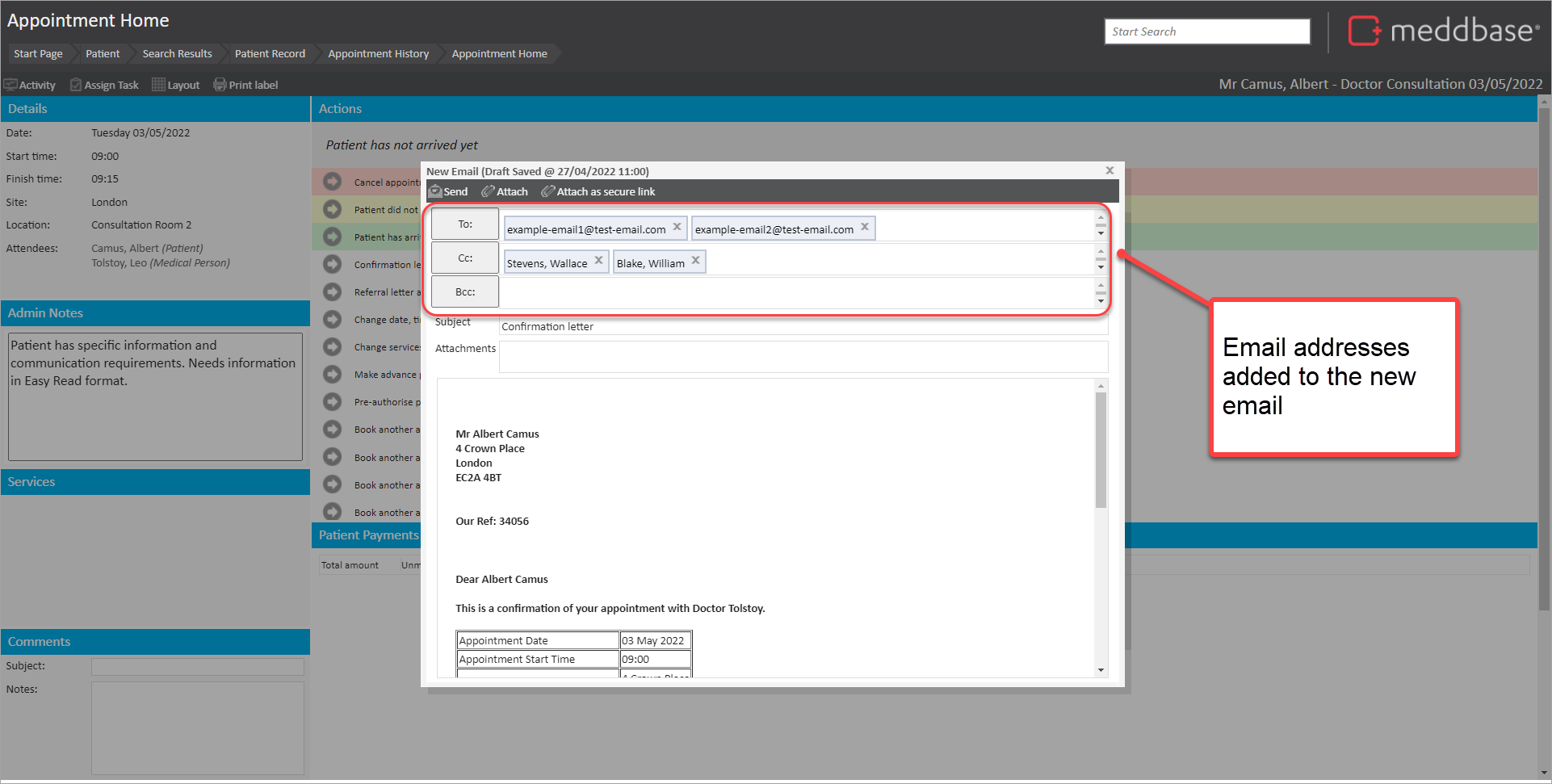 5. When ready, select Send
Useful things to note
---
There are some useful points to note below.
Adding attachments as a secure link
---
If you add an attachment as a secure link, when you select Send you will be presented with an Enter Mobile details dialog.
This is because when the recipient selects the link in the email, they will need to verify their identity using a code sent to their mobile phone number.
Email Recipients are not saved to the system
---
Email recipients manually added to the New email will not be:
Saved to the Meddbase system
Linked to patient records
Linked to company contacts
Want to see how it works?
---
The short video, starting from the appointment home page after the booking, provides an illustrative example of how booking confirmation emails can work.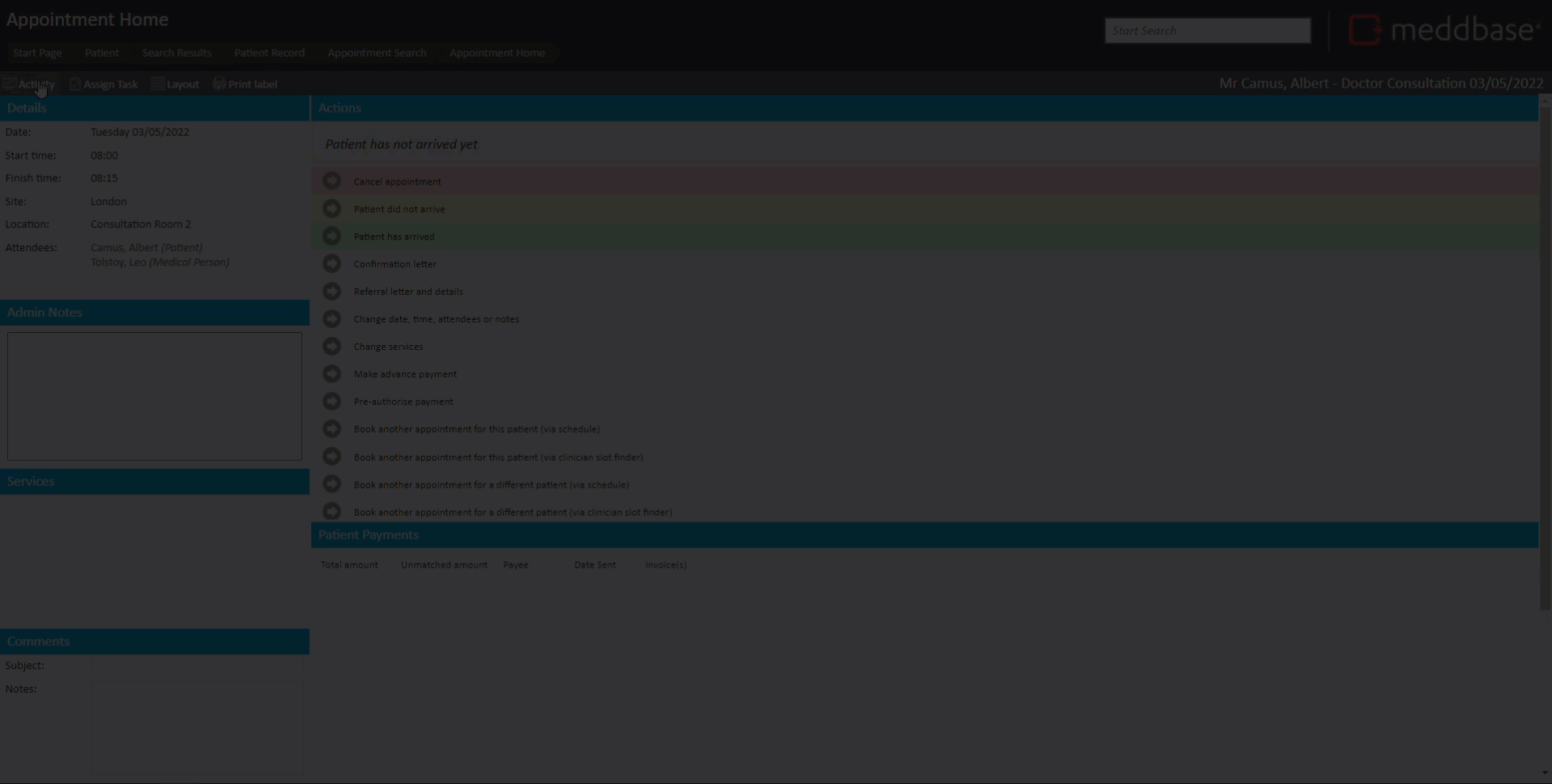 Review date
---
This article was last updated on 13 May 2022 in the context of Meddbase version 1.250